March 24, 2020
Aloha Parents/Guardians, Please note the following important notices: * HIDOE EXTENDS SCHOOL CLOSURE TO APRIL 30 * HIDOE PROVIDES MEAL SERVICE * HIDOE EXTENDS SPRING BREAK TO MARCH 27 ~ Plus COVID-19 Info and Updates * Aiea High Summer 2020 * Parent Newsletter
March 12, 2020
It's Spirit Week for the Elementary students at ISLAND PACIFIC ACADEMY, which means no uniforms and lots of creative outfits for the theme of the day. This year, Spirit Week includes themes like Mythical Monday, Wacky Wednesday, and Famous Figure Friday. While the Grade 5 Student Action Committee usually determines the themes, this year was a little different and a lot more educational with the all the Elementary students involved in selecting the theme for one day for Spirit Week.
The Grade 3 students have been working on their unit of inquiry on Democracy, Presidents, and Media. With Spirit Week on the calendar, the Grade 3 teachers saw a valuable opportunity for an authentic learning experience for their students. "We wanted to find a way to take what they were learning in the classroom and use it in a real-life experience," explained Seth Lee-Yee, Grade 3 teacher. "Mr. Ross worked with us to come up with ideas on how we could make it happen."
They decided to have their students determine the theme for Thursday of Spirit Week using what they had learned about democratic values and processes. One of the key features of a democracy is that every citizen has a vote, so they planned to hold an "election" for the Elementary students to decide the theme. "We had the classes brainstorm ideas and each class voted for their top four themes," explained Darci Asato-Garcia, Grade 3 teacher. "Then we looked at what the two classes came up with and selected the top four options to create four student teams."
The four teams – representing Pajama Day, Sports Day, Twins Day, or Character Day – then worked to organize a campaign for their theme. Their campaigns included creating and distributing campaign flyers, developing a platform, and debating the merits of their theme. At one of the Monday morning assemblies, each team presented its platform to the Elementary students through persuasive videos, speeches, and colorful posters urging the students to vote for their theme. During the week, all the Elementary students and faculty had a chance to vote for their choice. The older students cast their votes online through a Google form, while the Kindergarteners and Grade 1 students voted at a special polling station set up in Mrs. Yoshino's class. The youngest students learned about the process and importance of voting by first watching a video of "Daniel Tiger's Neighborhood" before casting their votes using iPads in individual voting "booths." Each little voter got an "I Voted!" sticker to commemorate the experience.
After all the votes were tallied, Sports Day was the winner of the popular vote and became the official theme for Thursday of Spirit Week.
"The students did an awesome job," said Lee-Yee. "They learned the importance of voting and having an opportunity to have a voice, and they got to go through the process of campaigning for a specific idea, which tied into our Media unit as well."
Asato-Garcia agreed. "This project gave them an inside look at how they could get behind a certain platform and do the actual work to promote their ideas," she shared. "They were able to see how their campaign made a real impact and influenced other students."
"Using Spirit Week to demonstrate the democratic process was key to their learning because the students were voting on something that really mattered to them – a theme for a Spirit Week day," said Steve Ross, Elementary Principal. "This was a great example of our teachers continuing to enhance learning experiences for their students to make it more relevant and meaningful while applying what they've learned."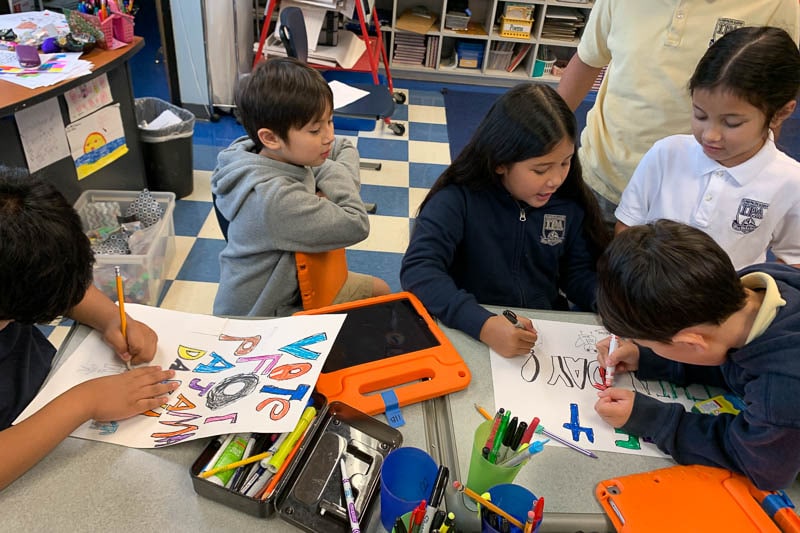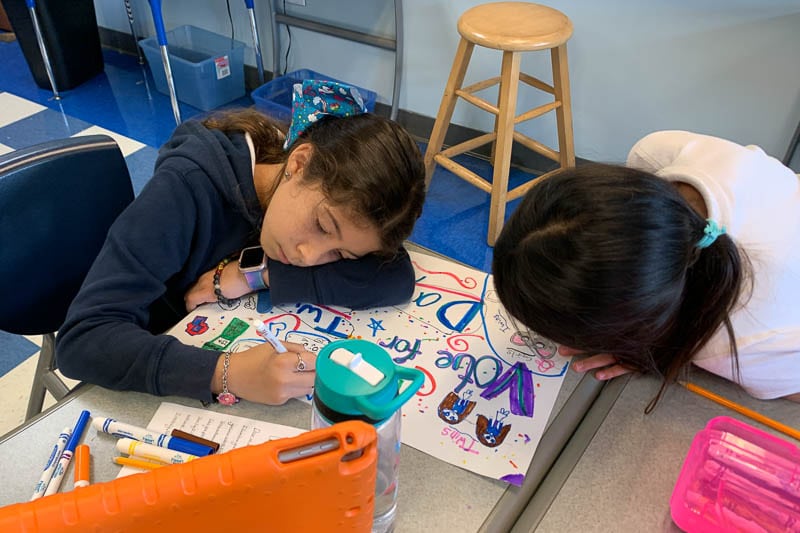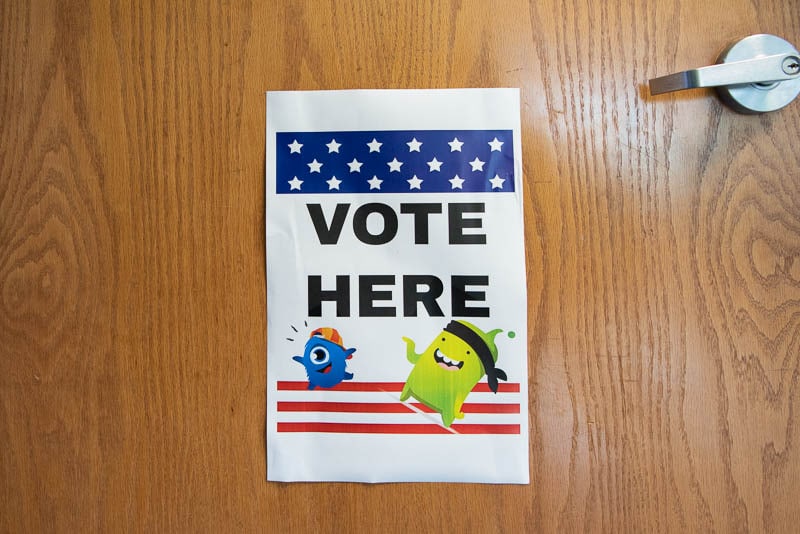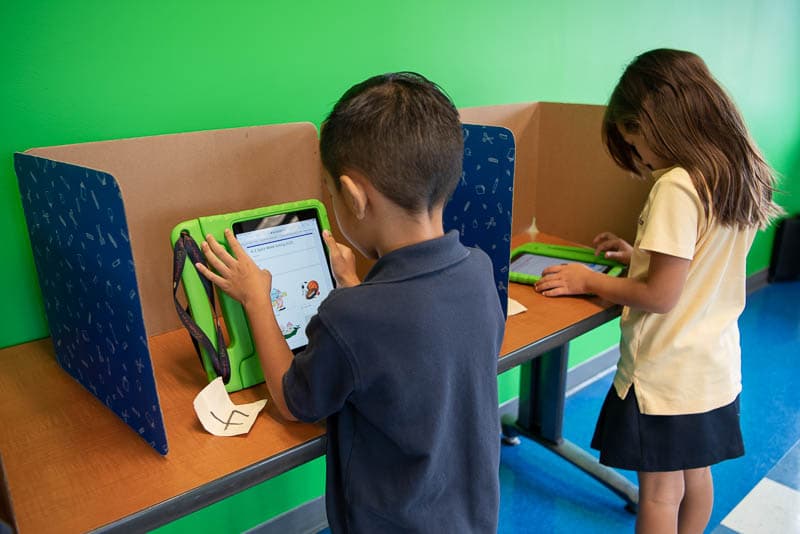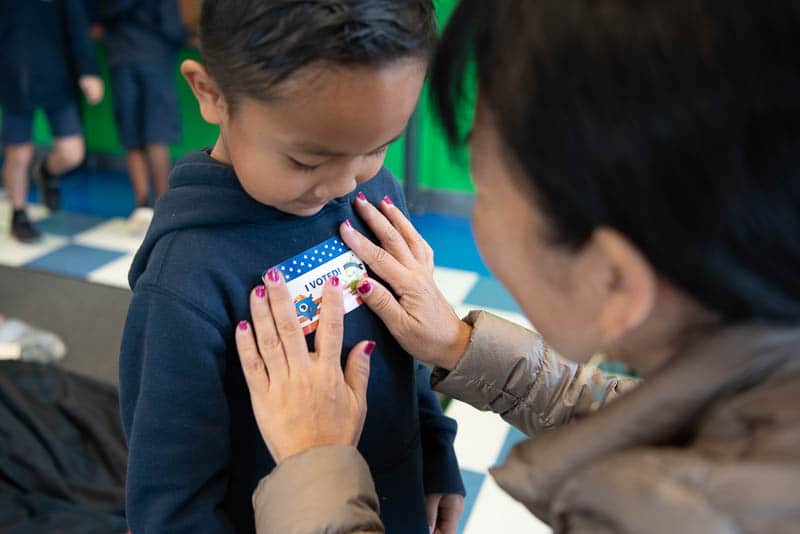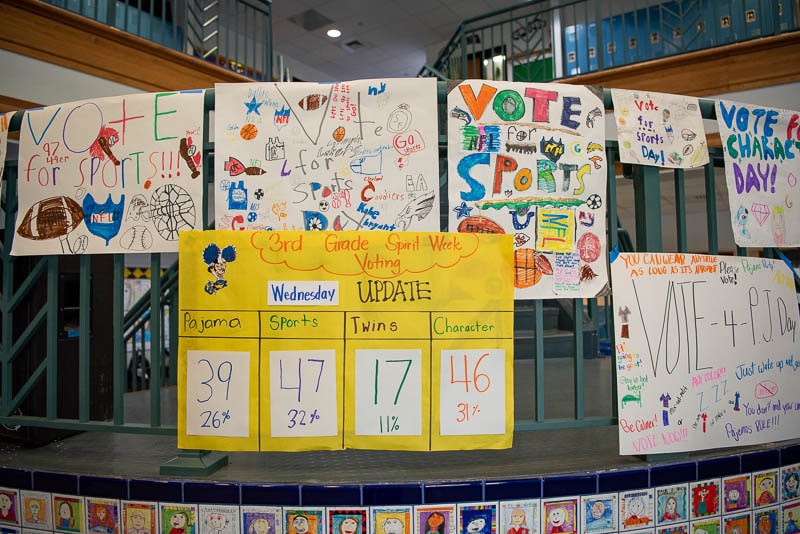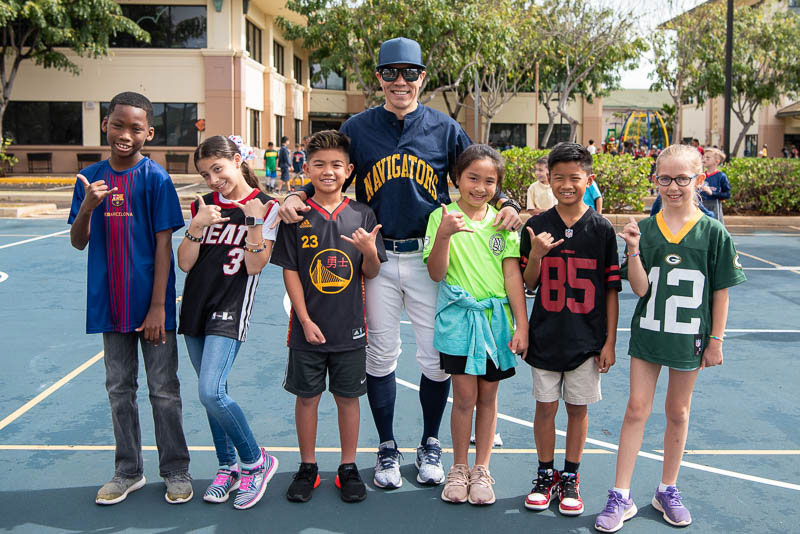 The post Grade 3 Students Put Democracy in Action for Spirit Week appeared first on Island Pacific Academy.
by Tricia Murata at March 12, 2020 04:10 PM
February 26, 2020
ISLAND PACIFIC ACADEMY senior Corbin Lofton '20 signed his National Letter of Commitment with the University of Indianapolis this morning at a special ceremony in the MPR. This Fall, Lofton will head to UIndy as a scholarship swimmer for the Greyhounds, currently the top ranked Division II Men's Swimming Program in the nation.
Lofton chose to commit to UIndy because of the strength of its swimming program but also because the school was the right fit for him. "It just felt right," shares Lofton. "I toured eight other campuses, and UIndy was what felt right for me." His choice will bring him full-circle, back to Indiana – and family – where he grew up and learned to swim.
Lofton has been swimming competitively for 10 years, but his earliest swimming experience began when he was only 5 years old when his mom signed him up for a summer league after a coach's suggestion. "I remember my husband saying 'Why'd you sign him up for the swim team? He's only five – he can't swim 25 yards,'" laughs Heather Lofton, Corbin's mom. "But that's what we did!"
Lofton, who joined the Navigators as a freshman, has had many successes in his high school career. He qualified for the Hawai'i High School Athletic Association (HHSAA) State Championships in multiple events for all four years, including the 50 Freestyle, 100 Freestyle, 200 Individual Medley, and the 100 Butterfly. As a sophomore, Lofton finished 8th overall in the state in the 100 Butterfly. As a junior, he was the 2019 HHSAA State Championship runner-up in the 100 Butterfly. During his senior year, he earned the title of Interscholastic League of Honolulu Champion for the 100 Butterfly, and finished 3rd and 5th at the 2020 HHSAA State Championships in the 100 Butterfly and 200 Freestyle, respectively, posting his personal best times.
Even with all of those accomplishments under his swim cap, Lofton says the best thing about being a swimmer for IPA was helping out his younger teammates. "When we started, it was nice for me to help the other kids, to share my passion with them and hopefully have it blossom into theirs," says Lofton. "It was nice to give back to the younger kids who were starting out."
ISLAND PACIFIC ACADEMY swim coach, Alyssa Kuffel, has seen that herself in Lofton. "Corbin has been a great role model and mentor to many student athletes and is always willing to go the extra mile to help out. He's a great example as he has the mindset that every athlete should have – dedication, determination, power and perseverance. Corbin never let a missed time or bad turn break him down – he gets up on the block and tries again, every time."
Greg Terhune, IPA Director of Athletics agrees. "Corbin has always represented himself, his family and his school with such class and respect. Hearing swimmers and coaches from other schools cheer him on during his races, and congratulate him on the pool deck really shows the character he embodies."
Lofton will take with him more than his swimming medals when he heads off to university. "Swimming has taught him how to set goals, work hard, and achieve those goals – lessons he can apply in life," shares his dad, Bart Lofton. "He's also learned the value of failure. He hasn't always achieved his goals but he's been able to turn disappointment into motivation. I'm happy he'll take that with him beyond swimming."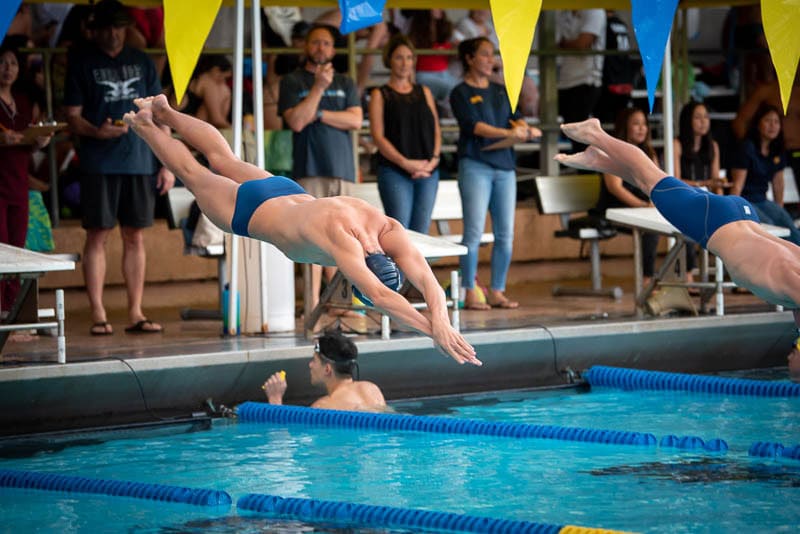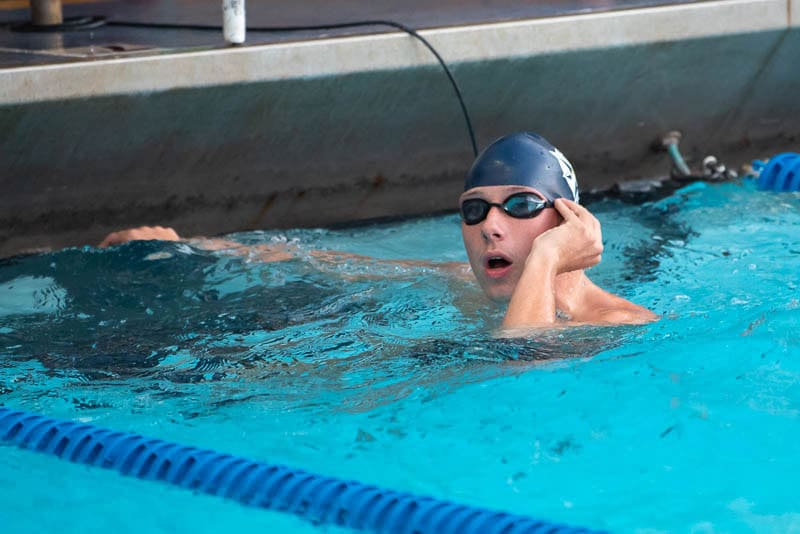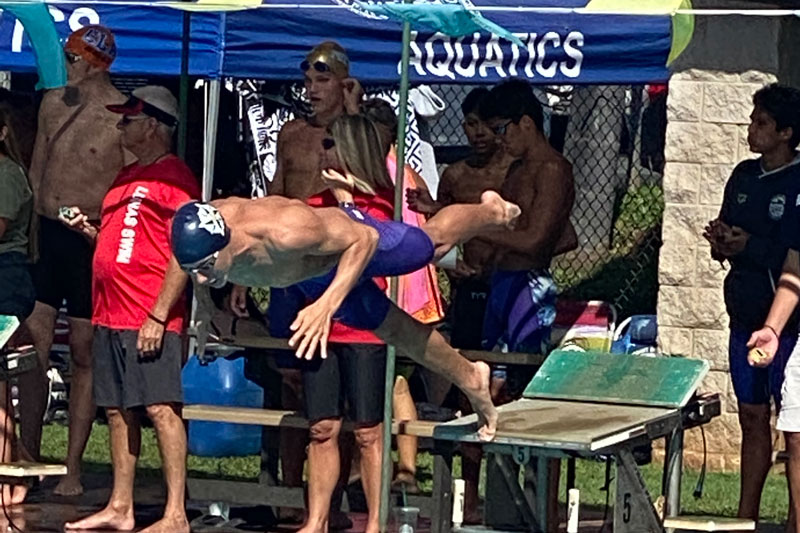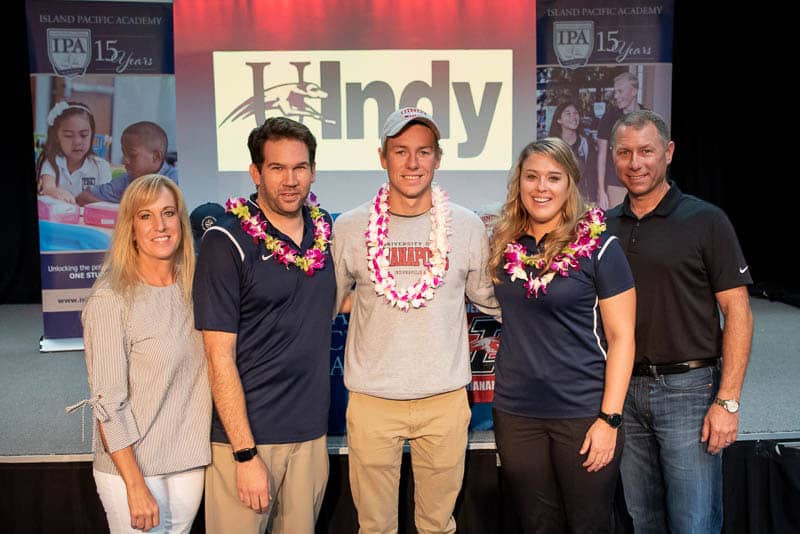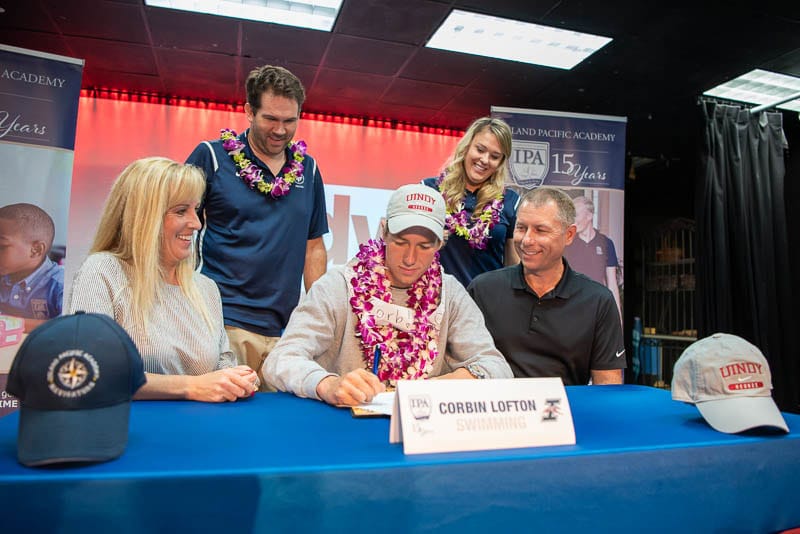 The post IPA Swimmer Signs National Letter of Commitment appeared first on Island Pacific Academy.
by Tricia Murata at February 26, 2020 10:14 PM
February 24, 2020
High School Students, Devon Becker '21, Leah Gayton '21, Brin Jaffe '21, Chantrica Uch '21, Sopha Sai '21, and Catherine Ward '22, have been accepted into the initial cohort of the Castle Hospital COPE Health Scholar program. According to Rachael Aquino, director of the Castle program, the COPE Health Scholars provides students with "first-hand exposure to care delivery alongside health professionals in clinical and administrative settings.
Upon completion, all students earn a certificate in Patient Experience and Pre-Licensed Clinical Care from UCLA's (University of California, Los Angeles) Executive Programs in Health Policy & Management.
Chelsea FC will conduct a free soccer skills clinic at LJA on Saturday, February 29 from 9-10:30 a.m. The clinic is free and open to children between the ages of 6-10. The clinic is run by London-based coaches from Chelsea FC and all pre-registered participants receive a free t-shirt and soccer ball. The clinic is open to all in the community and participants do not have to be club soccer players or LJA students. To register, visit www.lejardinsoccer.org and click on Registration.
LJA swimming had a banner day at the 2020 HHSAA state championship meet in Maui. Alana Barthel '21 and Thomas Caps '22 became the first All American's in the school's history winning the girls 100 back stroke and boys 100 breast stroke. Alana swam to a new HHSAA record in the process, becoming the school's first state record holder and smashing an 11-year-old state record. Alana also placed 4th in the 100 freestyle.
The girls 200 medley relay of Alana Barthel, Lana Ravelo '22, Catie Ferandin '23 and Sarah Tarquin '22 won a 4th place medal in the 200 medley relay and the girls 400 free relay of Catie, Lana, Skylar Webb '21 and Sarah earned a 7th place medal.
Ethan Ravelo '21 swam his personal best time placing 2nd in the 100 back stroke, and also placed 5th in the 100 freestyle. Catie won a medal in the girls 200 free finishing 6th overall. The girls team finished 6th overall and the boys team finished 7th overall.
February 19, 2020
It was hearts galore on Wednesday, February 12, as the Senior-Kinderbuddies celebrated their annual Valentine's Dance. Everyone was dressed up to get down, and the MPR was transformed into a red and pink Valentine's Day spectacular with help from the students and parents of the Class of 2021.
For the first time, this year's dance was tied to the culmination of the Kindergartener's celebrations unit of inquiry, in which they learned all about celebrations – what different celebrations have in common, special foods, songs, traditions, and the symbolism of light in many celebrations. They learned about New Year's, birthday, and Thanksgiving celebrations, in addition to Valentine's Day.
To demonstrate all they had learned, the Kindergarteners planned and organized the Valentine's Dance for their Senior buddies. The students worked together in different committees – Food, Decorations, and Music – as part of their event planning. The food and music for the dance were selected by the respective committees, and the Decorations committee created posters for the walls, decorations for the chairs, and fun props for the photo booth.
After enjoying snacks together and getting their photos taken in the photo booth, the Kindergarteners and their Senior buddies hit the floor for a little dancing and a lot of laughing. The event was a celebration of the special friendships the Seniors and Kindergarteners share, and was a memorable and engaging experience of authentic learning for the littlest ones.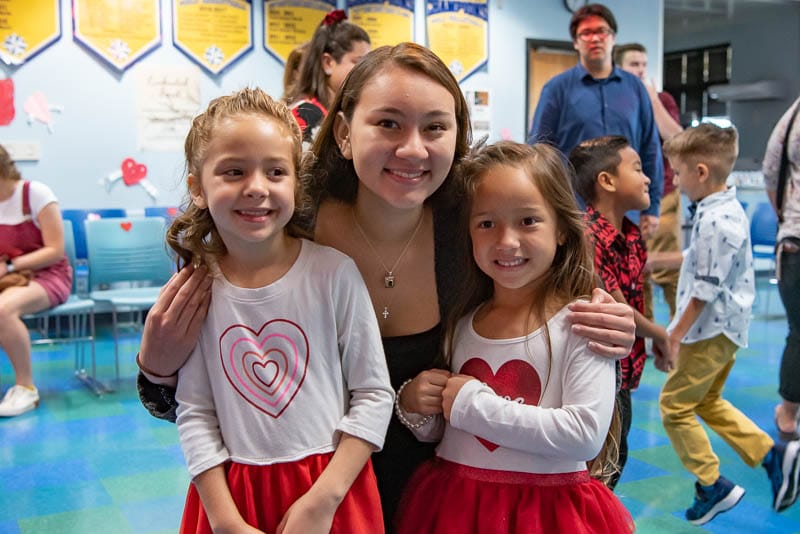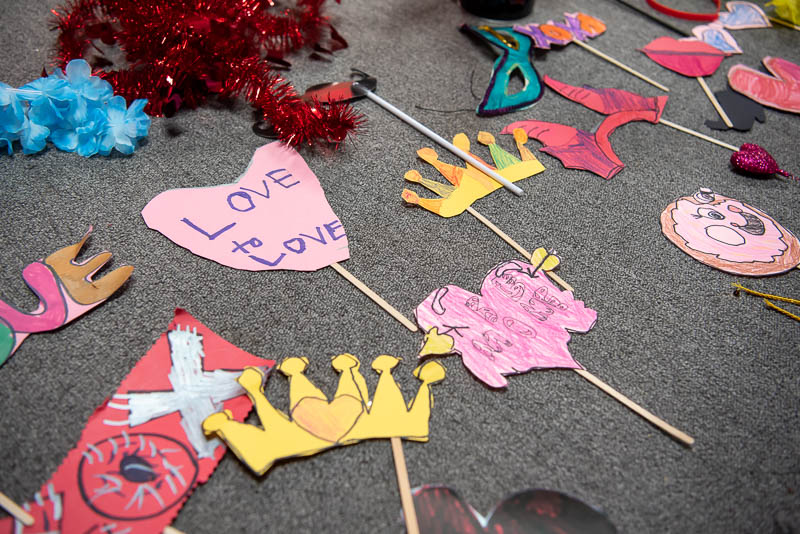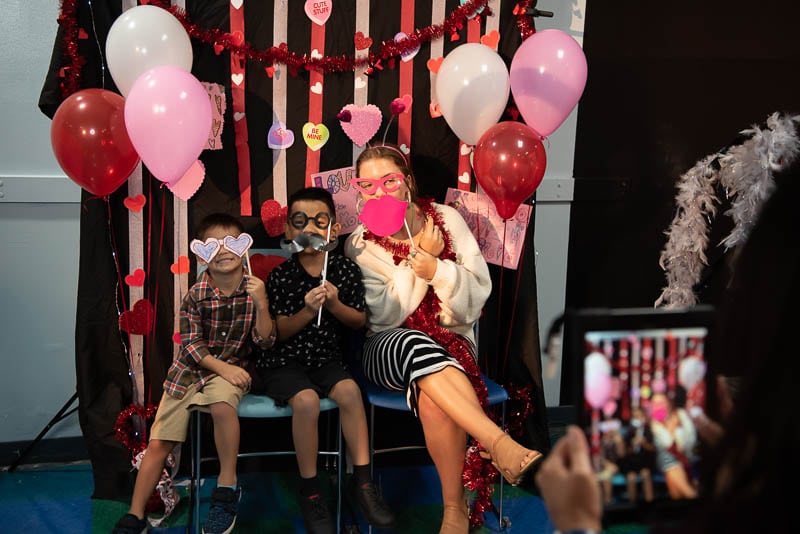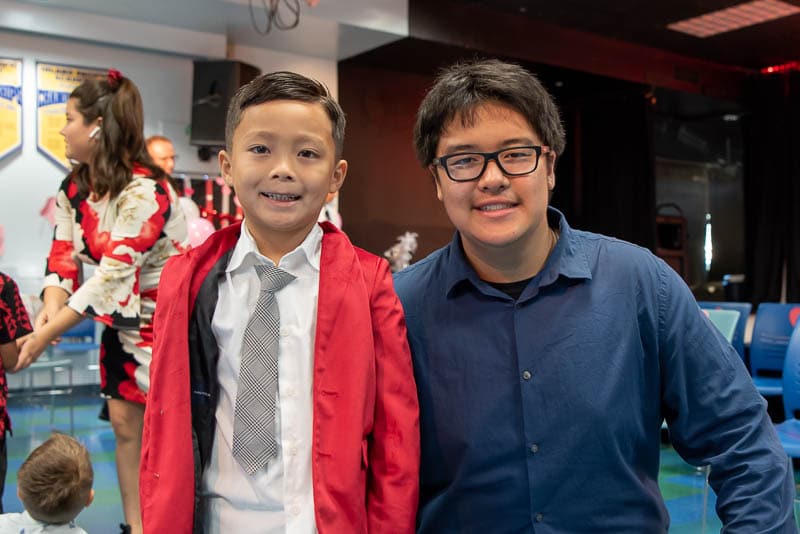 The post Senior-Kinderbuddies Valentine's Dance Makes Learning Fun appeared first on Island Pacific Academy.
by Tricia Murata at February 19, 2020 07:41 PM
Ten IPA middle school scientists among the 25 ISLAND PACIFIC ACADEMY students who competed at the Hawaiʻi Association of Independent Schools (HAIS) District Science Fair at Hanalani Schools this past Saturday, February 15, have advanced to the 2020 Hawaiʻi State Science & Engineering Fair (HSSEF). The HAIS District Fair includes students from all of the HAIS schools across Oʻahu, and is one of nine district fairs across the state, which narrow the large field of competitors down the few hundred that advance to the state fair.
The seven Junior Research projects that will move on to the 2020 HSSEF on April 8-10 at the Hawaiʻi Convention Center are:
Kai Alston '25 and Trentton Banquil '25 – "A Gamer's Time Zone"
Kamiya Luchetti '26 – "Testing Drinking Water"
Kai von Dohlen '26 – "Magnetic Effect on Plant Growth"
Shastine Sirivattha '25 and Ka'imipono Khim '25 –"Biomass Energy"
Jacqueline Arvman '26 –"Beach Clean Up and Solutions"
William Meyermann '26 – "The Aerodynamics of Star Wars"
Gretchen Starke '25 and Connor Koyano '25 –"Radiation on Seeds"
The students will spend the next few weeks preparing for the state competition by practicing their oral presentations, and making final changes to their presentation boards.
Good luck, Navigators!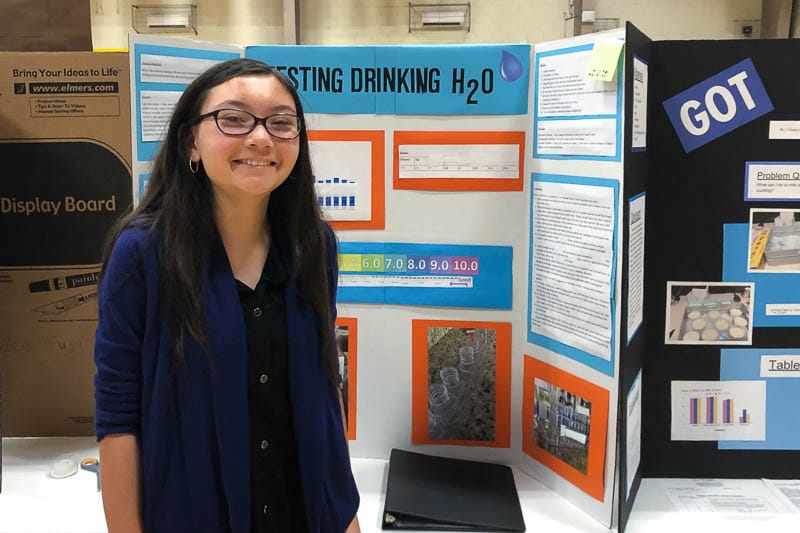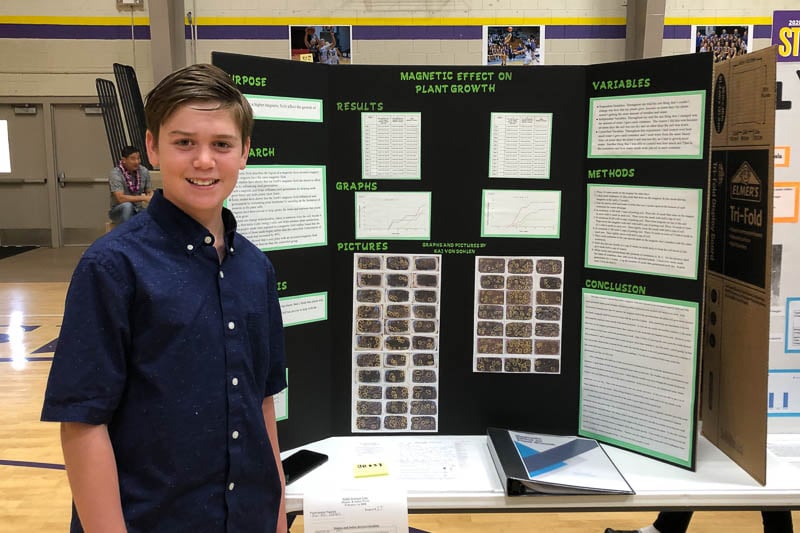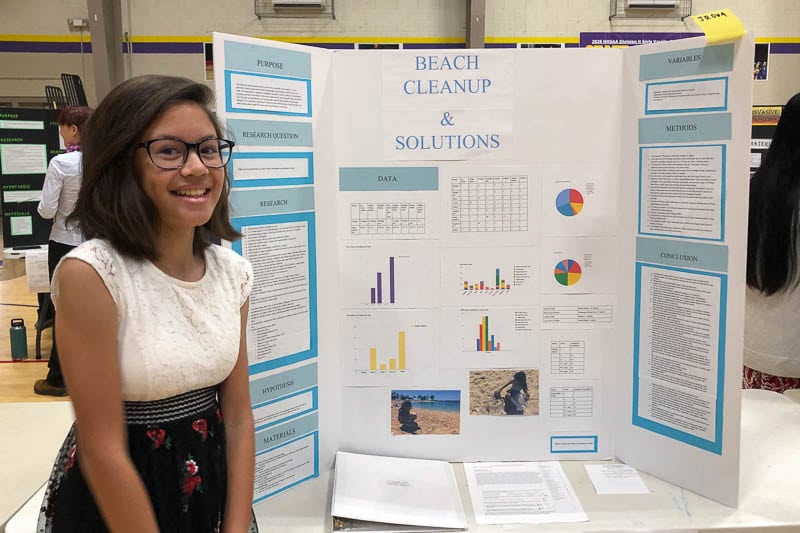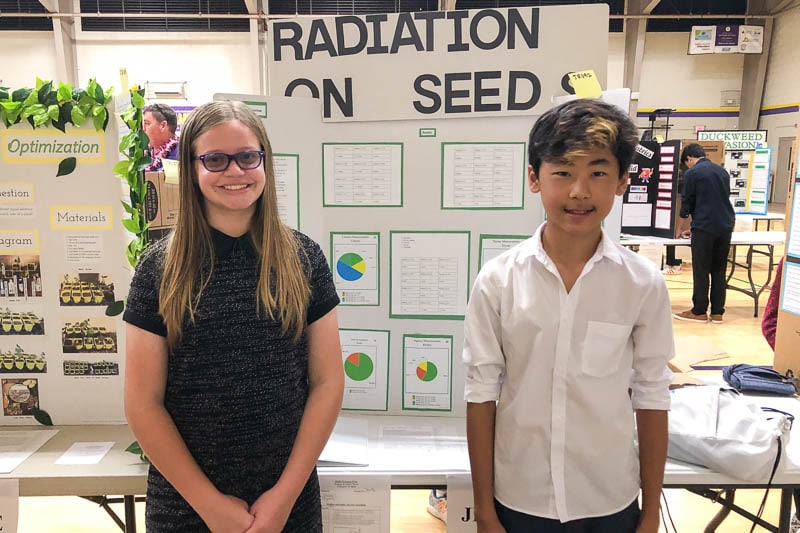 The post Ten IPA Students Advance to the State Science Fair appeared first on Island Pacific Academy.
by Tricia Murata at February 19, 2020 01:19 AM
February 13, 2020
It's lunch time on a Thursday, and four or five middle school students crowd around a big, round dog bed in the student counselor's office on the third floor of the Secondary building. The focus of their attention is a light tan, Labrador-Sharpei mix with soulful brown eyes and a mellow disposition. Her name is Sweetie Pi, and she is ISLAND PACIFIC ACADEMY's campus therapy dog.
Every Thursday, Sweetie Pi comes to campus and spends the day with the Secondary Student Support Counselor, Gerika Kaopua, as part of a pilot project started last October. The brainchild of Secondary math teacher (and Sweetie Pi's owner/trainer), J.E. McEnerney, the project took flight when he approached Kaopua with the idea. Kaopua was excited about it as she had previous experience working with a therapy dog and saw, firsthand, the positive effects it had on the children she counseled.
More and more schools and universities are using therapy dogs as a way to provide social and emotional support for students. Research has shown that therapy dogs can provide many physical and emotional benefits. Simply petting a dog can lower blood pressure and heart rate, reduce levels of stress hormones, and increase levels of oxytocin. Physical contact with a therapy dog can reduce feelings of stress and anxiety, calming students and enabling them to focus on learning. Preliminary studies even show the presence of a therapy dog in the classroom can help students develop empathy and improve attitudes towards reading, which can affect literacy skills.
Interactions with therapy dogs also have beneficial effects on students' social-emotional development. Dogs are loving, lovable companions and good listeners who don't judge, making it easy for students to bond with them and feel connected and confident. Sweetie's presence during counseling sessions helps students feel comfortable opening up and sharing their feelings, making it feel less awkward for them.
"A lot of students feel like she is listening to them and she's non-judgmental. She's very in tune with them, and when kids are down, she'll just sit next to them quietly," says Kaopua. "It reduces a lot of stress and anxiety and increases their feeling of being supported."
Sweetie Pi has received extensive training and has been certified as an official therapy dog since 2016. She is approved to work in an emotional support capacity and wears an official blue vest with the therapy dog badge, embroidered with 'please pet me', from the American Kennel Club. "Sweetie is a good dog with a sweet and loving disposition," explains McEnerney. "She is very clever and is eager to please, so she quickly learns the needs of the person working with her."
ISLAND PACIFIC ACADEMY is not Sweetie Pi's first job – she has worked at The Shriners Hospitals for Children in Honolulu, with the Ornish Lifestyle Medicine Program at Hawai'i Pacific Health, and with a senior's karaoke group. "We're continuing her training so she can expand her work with other organizations," says McEnerney. "Her interactions with the students benefit her as well, expanding her training with teenagers."
The results from the pilot project have shown many benefits for the students, and the school is assessing how to continue, and possibly expand, the program to the younger students.
"It's a valuable program and kids are responding to it well," says Kaopua. "They leave my office much happier after spending time with Sweetie, and they'll say 'Oh, I feel so much better. Less stressed, less tension'."
For McEnerney, there is a personal satisfaction from sharing Sweetie Pi with the students. "The fact that all of them have great smiles on their faces when she is with them is highly satisfying," shares McEnerney. "Sweetie also is exceptionally happy to be working here. She has a happy 'tic', and it brings me joy to see."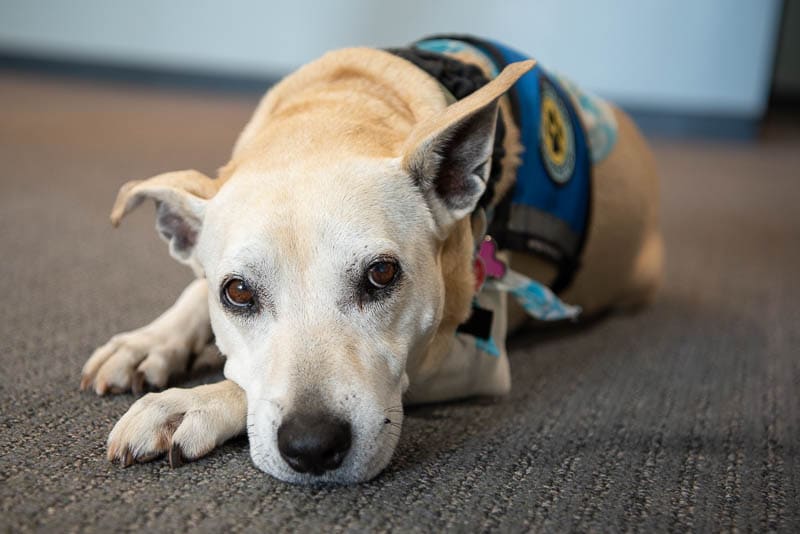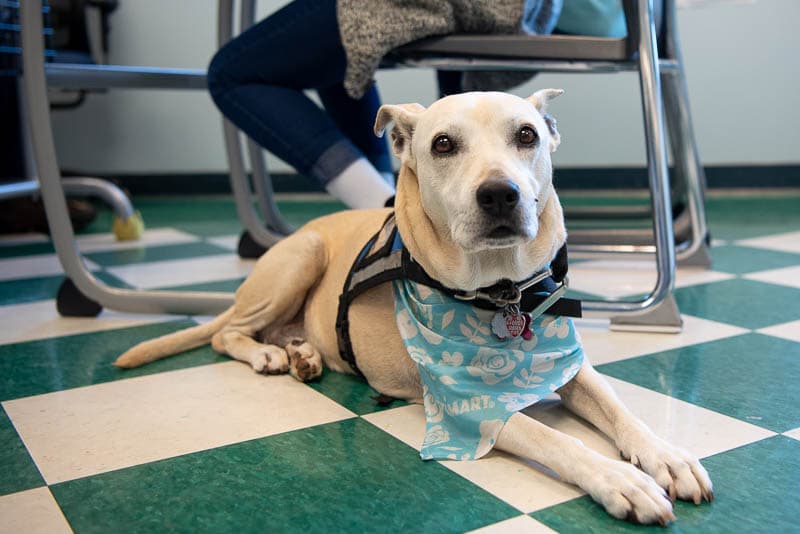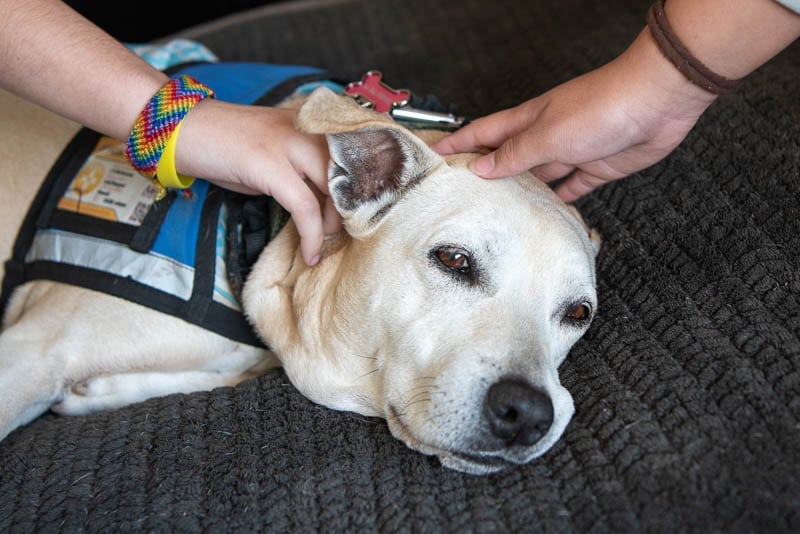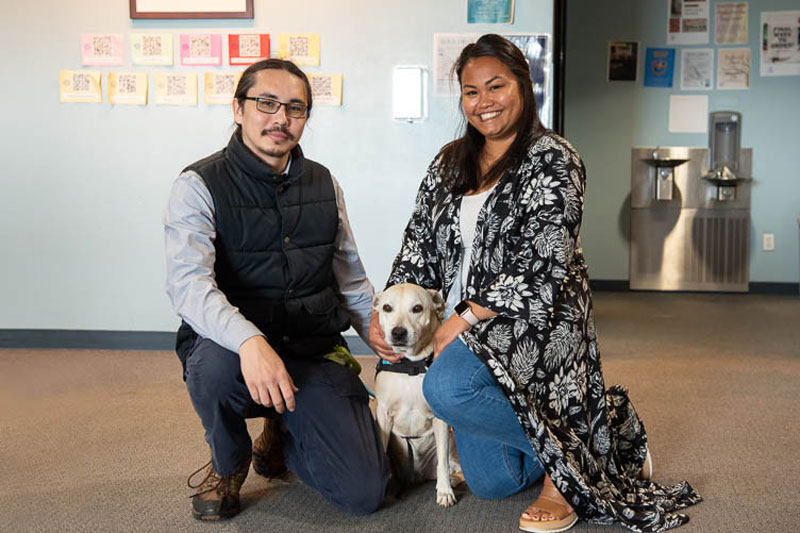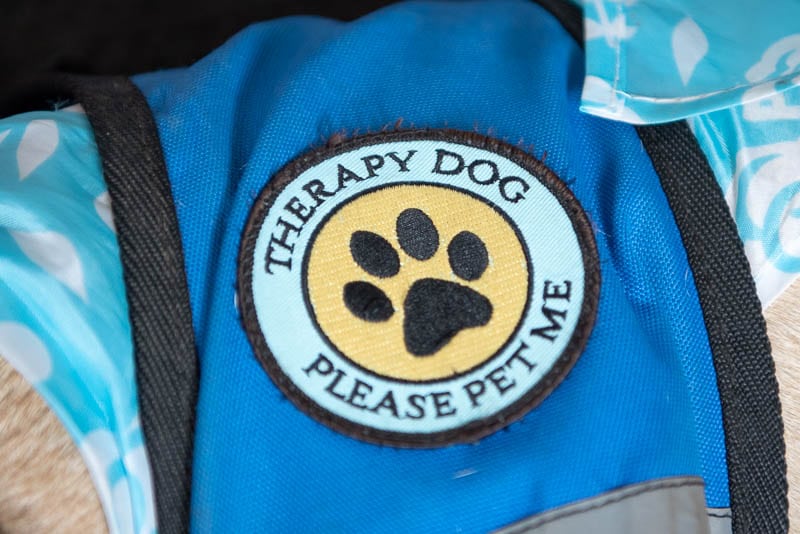 The post Meet Sweetie Pi – IPA's Therapy Dog appeared first on Island Pacific Academy.
by Tricia Murata at February 13, 2020 08:05 PM
February 12, 2020
February 11, 2020
ISLAND PACIFIC ACADEMY's Board of Trustees recently welcomed two new members to the board. IPA is grateful and excited to have Susan Murray and Del Mochizuki join the board and bring their unique expertise, ideas, and perspectives to help IPA further its mission to empower students to unlock their potential in a place where values matter.
Susan Murray, Trustee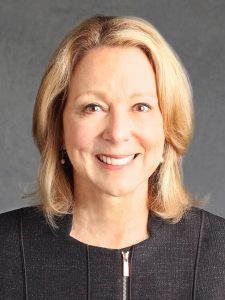 Susan Murray is the Senior Vice President of The Queen's Health Systems, West Oʻahu Region and Chief Operating Officer of The Queen's Medical Center – West Oʻahu. She has been with Queen's West since January 2013 and led the team that opened the hospital in early 2014. Her duties include coordinating Queen's development of services and programs for the West Oʻahu region, as well as overseeing the Queen's West Oʻahu campus and hospital. Susan's previous position was the Hawaiʻi Regional Hospital Administrator and Regional Vice President for Quality, Safety, and Service for the Kaiser Foundation Health Plan and Hospital. She is an active West Oʻahu leader and meets regularly with community groups to listen to their concerns, challenges, and dreams for the area. In taking on her current position, Susan noted how Queen's West would advance the mission of its founders, which is to care for Native Hawaiians and all the people of Hawaiʻi by providing quality healthcare in perpetuity. She is a graduate of Punahou School and the University of Hawaiʻi at Mānoa. IPA was proud to honor Susan Murray for her community leadership at its 2018 Grand Expedition gala.
Del Mochizuki, Trustee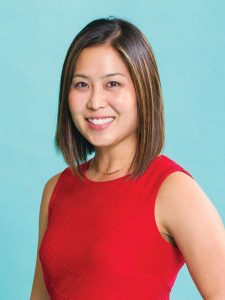 Del Mochizuki is the Controller for UHA Health Insurance, where she has served for the past five years. Prior to her position at UHA, she was an audit supervisor with Accuity LLP. Del is the Founder and Facilitator of Beyond the Book, a book club whose membership includes CEOs and other diverse leaders who meet to gain and share knowledge and different perspectives. Her work in the community includes the Hawaiʻi Health @ Work Alliance and the Boys and Girls Club of Hawaiʻi. Del was recently selected as a Pacific Century Fellow and is currently part of the 2020 cohort. She received her BBA in Accounting from the University of Hawaiʻi and is also a certified yoga instructor.
The Board of Trustees also bid aloha with much gratitude to board secretary, Gayla Young, who recently completed a two-year term. Gayla is the owner/founder of Pipeline Bakeshop & Creamery in Kaimuki.
The post IPA Welcomes New Board of Trustees Members appeared first on Island Pacific Academy.
by Tricia Murata at February 11, 2020 12:59 PM
February 10, 2020
Congratulations to our varsity swimmers! We have five individual ILH champions, more than any other school at the meet. And we have nine students headed to the HHSAA championships next weekend in Maui. Congrats to Skylar, Alana, Catie, Lana, Sarah, Marcus, Logan, Thomas, and Ethan.
February 07, 2020
The lost art of letter writing is getting a small revival through the efforts of the Grade 2 students and their teachers. Mrs. Fajardo and Mrs. Dube have been spending time teaching the young students how to write a personal letter, also known as a "friendly letter." The students have learned in class about all the different parts of a friendly letter – the heading, the salutation, the body, the closing, the signature – and the customary words and phrases used. They had a chance to put all they learned into practice this week with the help of their friends at the nearby 'Ilima at Lehano Senior Living community.
Provided with guided stationery themed for the upcoming Valentine's Day, the little writers crafted friendly letters to the residents of 'Ilima, with sweet sentiments like "I am so happy to be here today" and "I missed you while we were at school." The students have gotten to know the seniors throughout the school year with regular trips to visit them as part of their unit of inquiry on Community and to spend time together on special activities during the holidays.
On Tuesday, February 4, Mrs. Fajardo's class hand delivered their friendly letters to their senior friends and spent time side-by-side reading their letters to them. The residents were so obviously pleased, and the smiles were mutal. They then had fun working on some low-tech pencil and paper games together, like a Valentine's I Spy Game and Would You Rather. But it wasn't long before the students' iPads were out and became the focus of attention. The second graders were excited to show the seniors all the fun things they could do with their apps, picking funny emojis together and working through digital mazes to the delight of both. One 90-year old resident, in response to watching a student swiping objects on her iPad screen teasingly said, "Let me see your finger! It must be magic!"
Mrs. Dube's class will have their chance to visit and share their letters next week.
The Grade 2 students are developing wonderful intergenerational friendships with the residents, and this partnership with 'Ilima at Leihano provides many meaningful opportunities for our students to become involved citizens within their communities and to fulfill their kuleana to give back.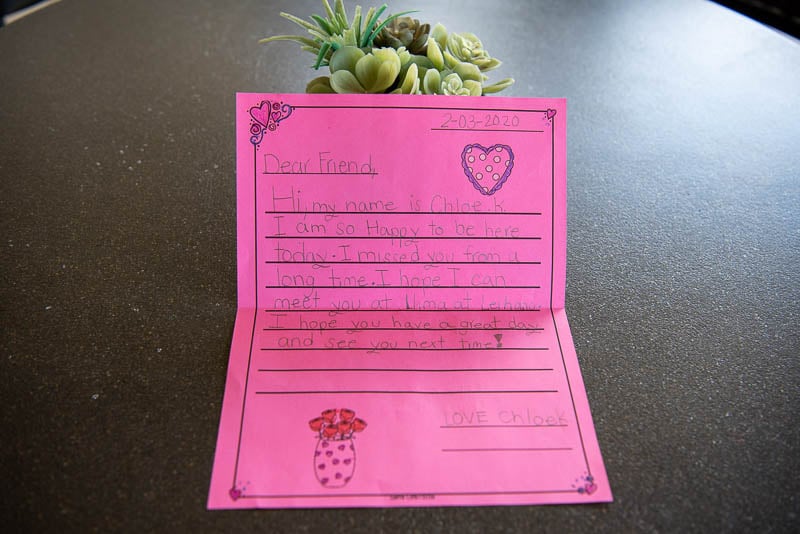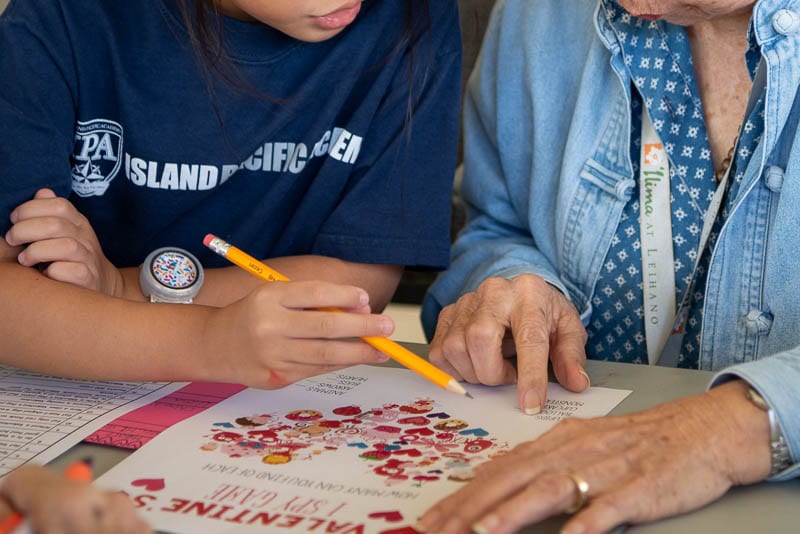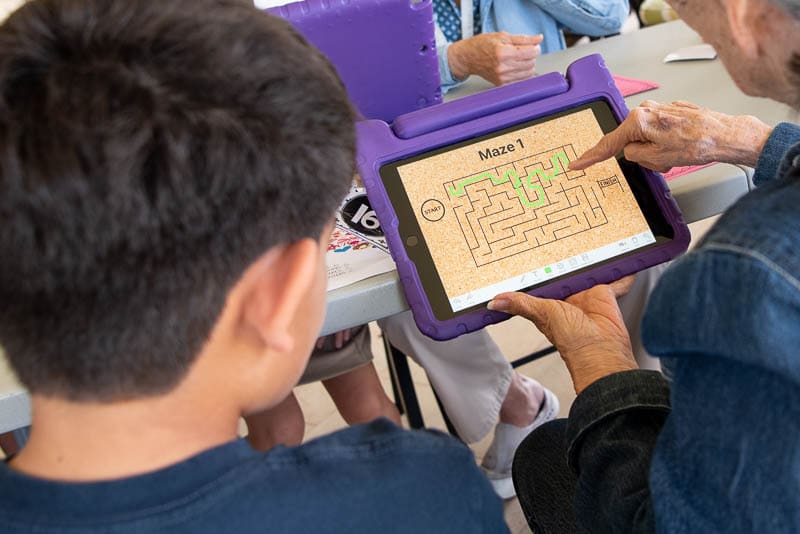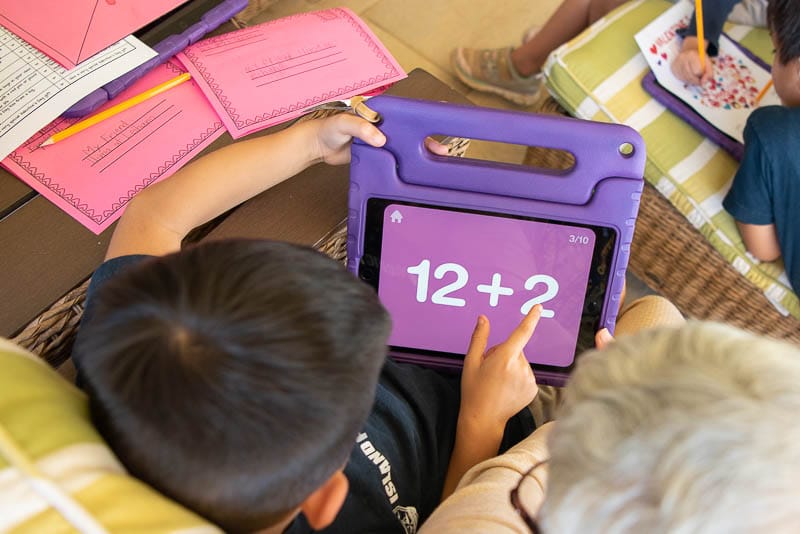 The post A Mix of Tradition and Technology Between Seniors and Students appeared first on Island Pacific Academy.
by Tricia Murata at February 07, 2020 06:48 PM
January 31, 2020
ISLAND PACIFIC ACADEMY senior, Lina Finley '20, took top honors at the 57th Annual Hawai'i Regional Scholastic Art Awards earlier this month. Her digital illustration, The Power of Lighting, was the Gold Key Winner in the category of Digital Art.
"Lighting and colors play a huge part in a piece, and almost every single color of lighting angle should be intentional," writes Finley. "Lighting helps create the mood, which is why I wanted to incorporate it into my piece. It can make a piece more dramatic or make it more angelic if you change the angle of the lighting and the color of the light source. This really fascinated me because I have always wanted to experiment with how lighting can completely change the mood of a piece."
This annual award contest is sponsored by the State Foundation on Culture and the Arts (SFCA) and the Hawai'i State Art Museum (HiSAM). It offers students in grades 7-12 an opportunity to showcase their artwork and talent, and is part of the national Scholastic Art and Writing Awards program sponsored by the non-profit organization, Alliance for Young Artists and Writers.
Finley also received an Honorable Mention in Mixed Media for her artwork in last years' competition.
The Gold and Silver Key winners will have their artwork displayed at the 57th Annual Hawaiʻi Regional Scholastic Art Awards Exhibition from February 15, 2020 through March 14, 2020 at the Hawai'i State Art Museum. The exhibition is open to the public.
The Power of Lighting – Lina Finley ('20)
Digital Illustration (Procreate)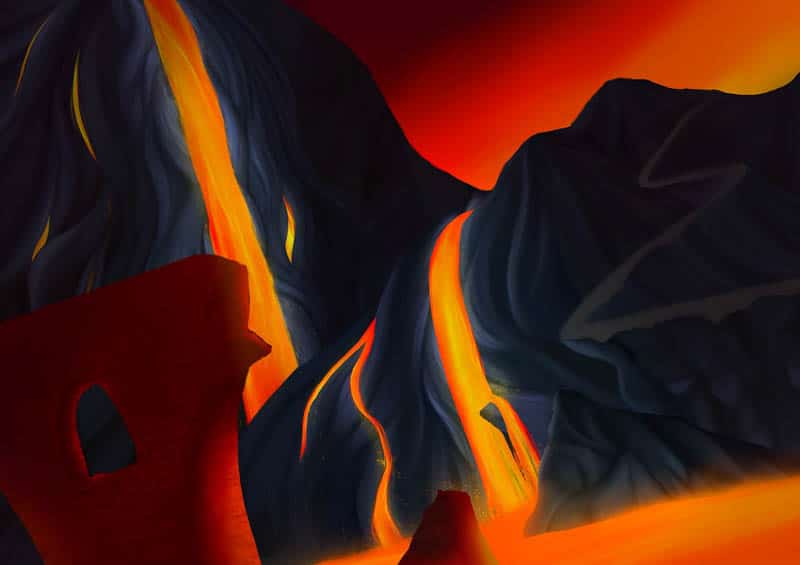 The post IPA Senior Awarded Gold Key at Hawaiʻi Regional Scholastic Art Awards appeared first on Island Pacific Academy.
by Tricia Murata at January 31, 2020 07:45 PM
January 28, 2020
ISLAND PACIFIC ACADEMY honored members of the Headmaster's Circle and above for their leadership in giving at a special reception held at the Pacific Club on January 25, 2020. More than twenty donors, including three IPA Board of Trustees members, attended the event, which highlighted the impact of their gifts on the students at IPA.
Mahalo to our generous supporters of the Annual Fund for helping IPA fulfill its mission to unlock the potential of each generation, one student at a time!
The post Celebration of Giving Reception appeared first on Island Pacific Academy.
by Tricia Murata at January 28, 2020 04:04 PM
January 27, 2020
Grade 6 and 7 ISLAND PACIFIC ACADEMY students presented their science projects at the 13th annual IPA Middle School Science Fair on January 16. The science fair is the culmination of a months-long project for the middle school students, who start working on their projects in the Fall. Each student, or small group of students, formulates a scientific question they are interested in and then conducts research, designs experiments, and executes their project.
Alyssa Kuffel, IPA Middle School science teacher and Science Fair Coordinator explains the long process. "In August, the students brainstorm five ideas they want to do, and then narrow that down to one. They plan their experiments, and we work together on their lab reports – determining materials, methods, variables. Then they do their experiments, analyze the data, put it all together in to a board, and present it at the science fair."
The projects represented a range of categories including Animal Sciences; Behavioral and Social Sciences; Biomedical and Health Sciences; Chemistry; Earth and Environmental Sciences; Microbiology; Plant Sciences; and Physics. Research topics included magnetic effects on plant growth, how beta fish react to color and shape, a comparison between plant and chemical antiseptics, and the aerodynamics of Star Wars spacecraft.
At the science fair, students presented their research publicly through their poster boards and oral presentations. Volunteer judges – comprised of faculty, upper school students, and science professionals from the community – interacted with the students, listening to their presentations, asking questions, and providing feedback. Judges ranked the projects and determined which will move on the next level.
This year, twenty-four projects were selected to advance to the Hawaiʻi Association of Independent Schools (HAIS) District Science Fair, which will be held on Saturday, February 15 at Hanalani School. In the morning, students will once again present their projects to judges; in the afternoon the fair will be open to parents and the public from 1 PM – 3 PM.
The winning projects at the district level will advance to the Hawaiʻi State Science and Engineering Fair (HSSEF) held at the Hawaiʻi Convention Center on April 8-10.
[Video created by Digital Media students Nathan Starke '23 and Carlos Munevar '23].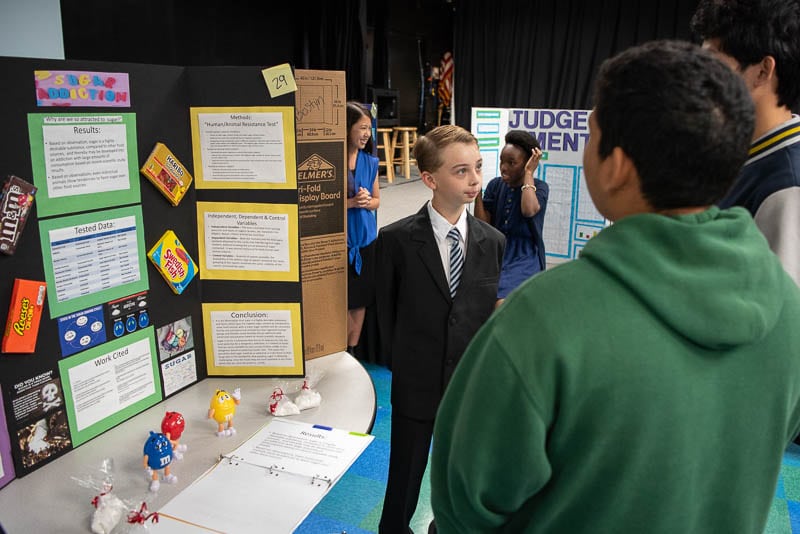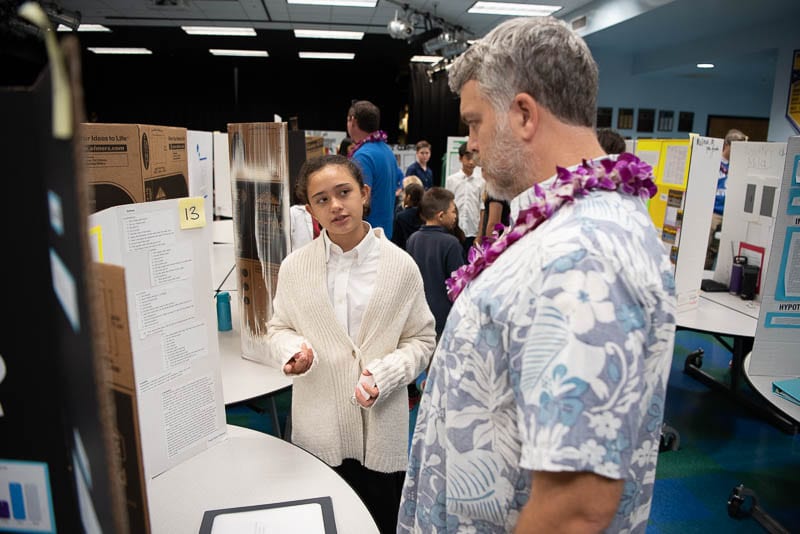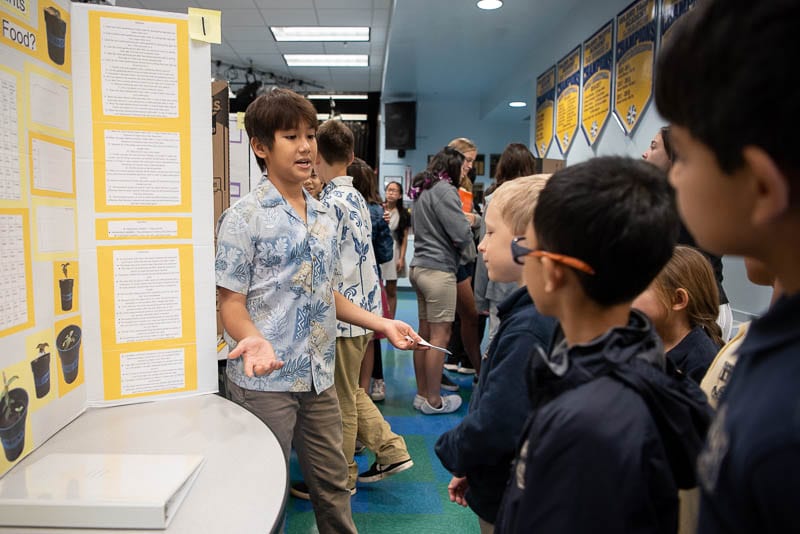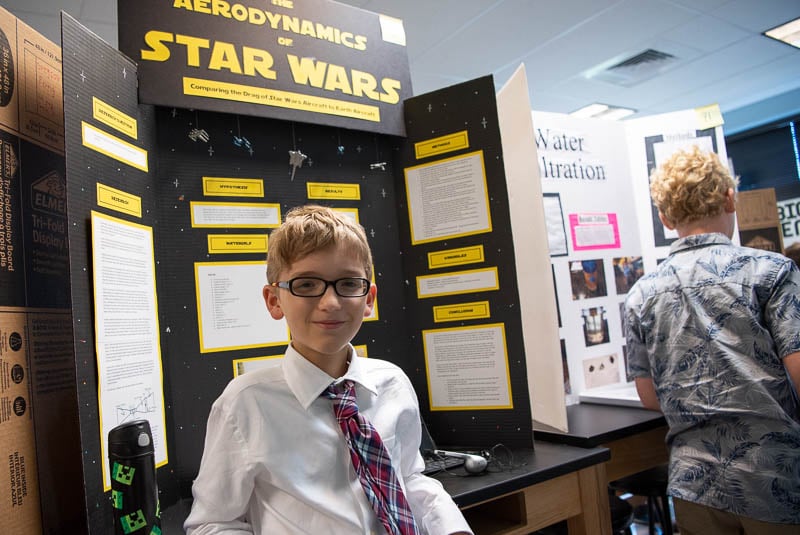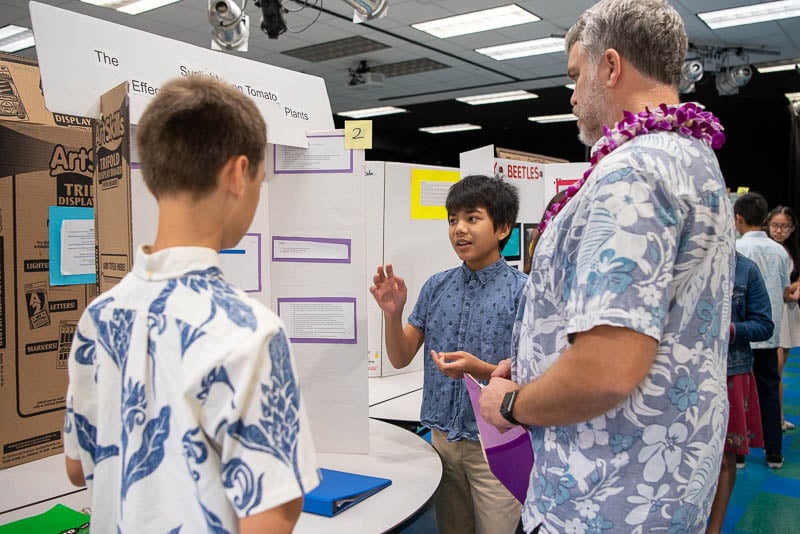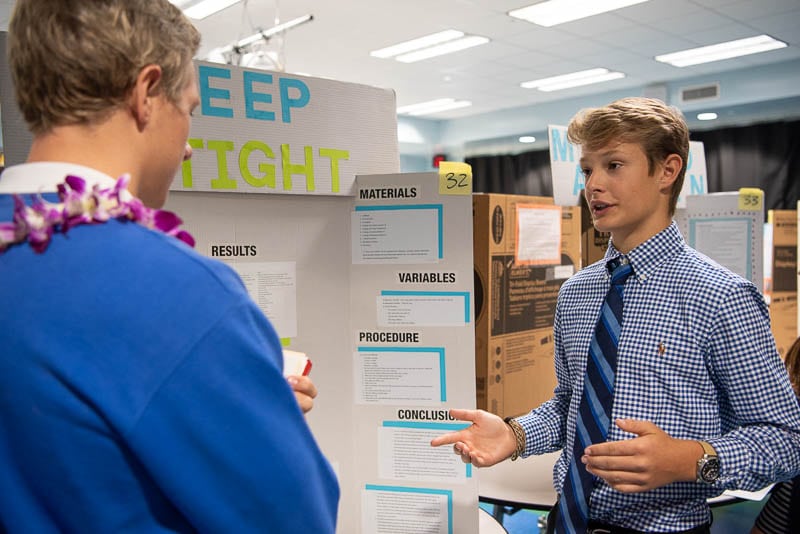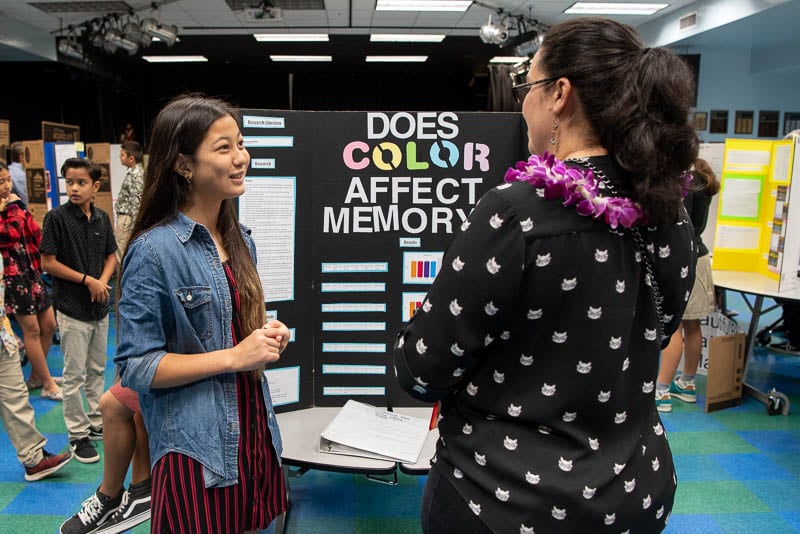 The post Student Scientists Present Projects at Middle School Science Fair appeared first on Island Pacific Academy.
by Tricia Murata at January 27, 2020 04:38 PM
January 17, 2020
HPD notified our school of a complaint of illegal parking on Moho, Pahoa, and surrounding streets. Therefore, police officers will be monitoring the area. Please be aware of no parking signs. Vehicles may be subject to a citation or towing.
January 15, 2020
On Thursday January 16 each student will bring home a hard copy survey in an envelope. This is the survey that provides official data on how we're doing as a school when it comes to safety and wellbeing. Please fill out your survey(s) and return using the self-addressed envelope(s) included. You may fill out one per student! Last year, 25 Hawai'i DOE schools had parent survey return rates ranging from 50 - 87%. We'd like to reach a return rate much higher than we've had in the past. The deadline for completing the survey is March 13. Mahalo!!! -Mrs. Brizuela (Post on: 1/16, 1/17, 1/21)
Plan to join us and bring your entire family. Suggested donation per family is $50-$75. Form is due with donation on or before January 24, 2020. Wristbands will be delivered to to your child's classroom the day of the carnival.
LJA is proud to offer for the first time a post-high school scholarship opportunity, the Kama'aina Pet Hospital Science Award, thanks to the generosity of LJA parents Erik and Deanna Pegg.
Erik and Deanna have been veterinarians for over 10 years, and are the owners of Kama'aina Pet Hospital in Honolulu, Hawaii. They are passionate about animals and the community they serve, and got to where they are today through hard work and sacrifice. They hope to inspire and support students who share the same drive, work ethic, and commitment to the field of science as they do. This annual award of $1,500 is to help graduates of LJA pursuing a bachelor's or advanced degree in science to afford the extras that can truly make a difference in their educational success.
Applications for this scholarship opportunity are due February 15, 2020. Click here for criteria, requirements, and the application form.
Congratulations to our intermediate basketball boys for winning the ILH Division II Championship! After winning the single elimination tournament, they went on to beat Hanalani for the league championship. Go Bulldogs!
January 08, 2020
December 31, 2019
As this year closes out, we reflect on all the great events, big and small, that happened in 2019. Let's take a look back at some of our year's highlights through the top nine, most-liked posts from IPA's Instagram.
9. NHS Fall Food Drive for the Hawai'i Food Bank
8. Breakfast with the Board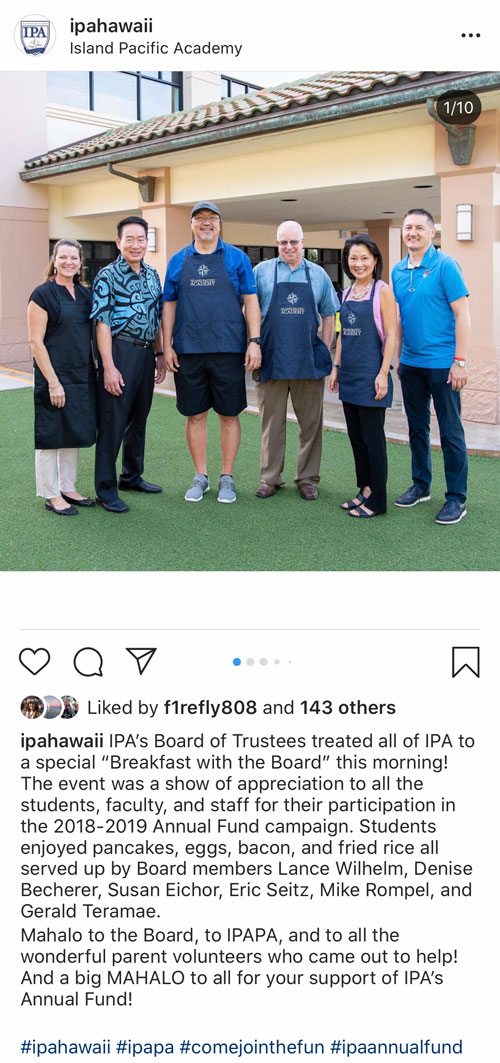 7. IPAPA's Fall Family Movie Night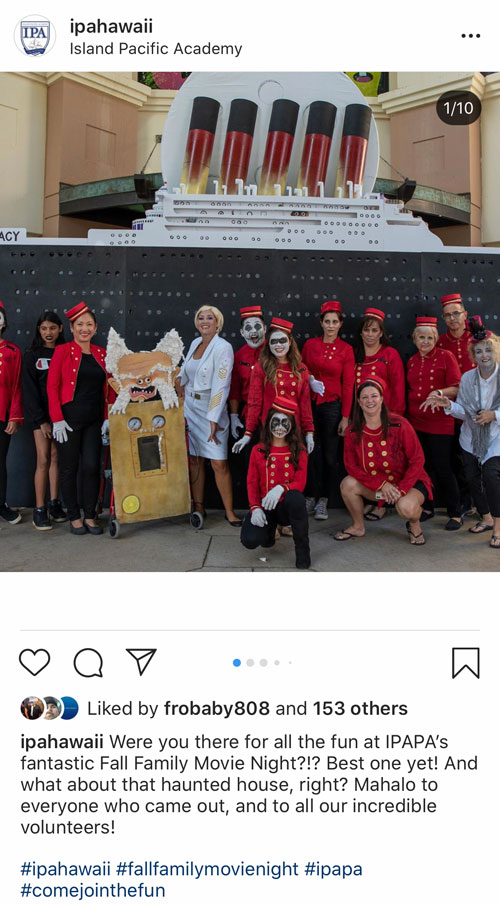 6. IPA Girls' Intermediate Volleyball Division III Champions
5. Class of 2019 Senior Walk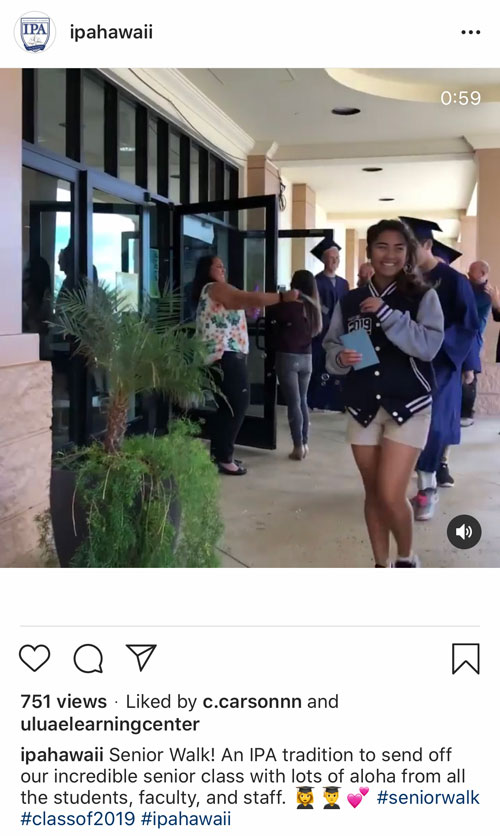 4. IPA's 15th Founders' Day Celebration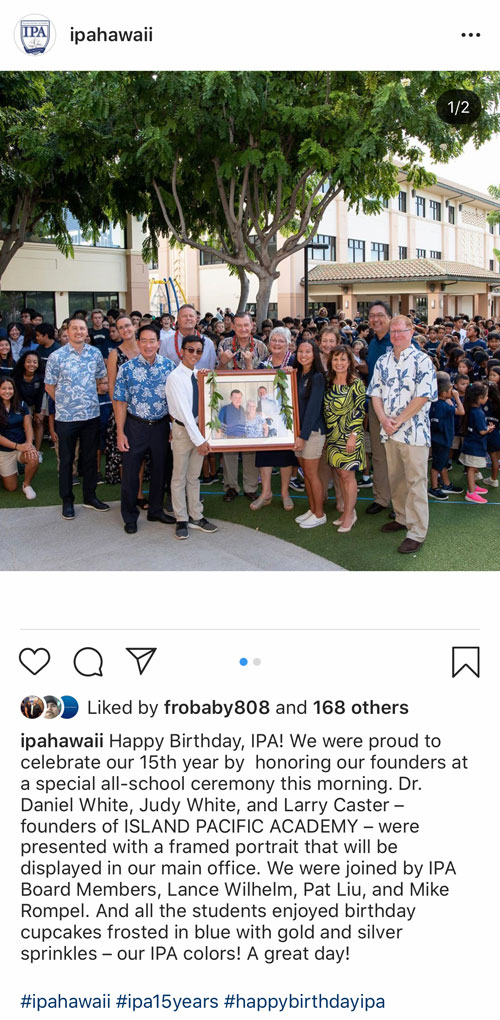 3. Class of 2019 Commencement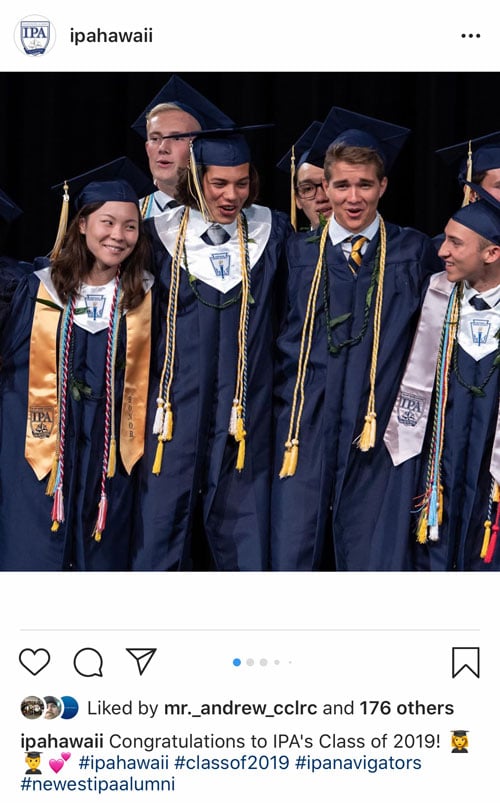 2. May Day at Pu'uokapolei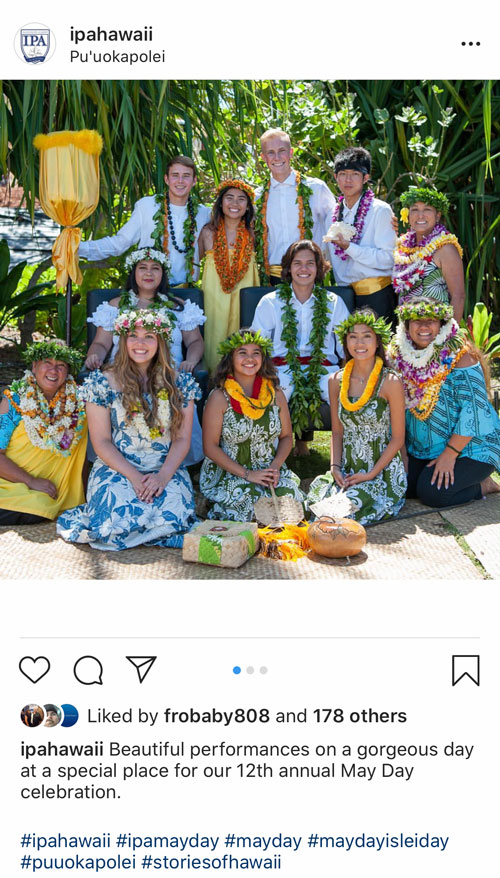 1. Installation of Photovoltaic System on Campus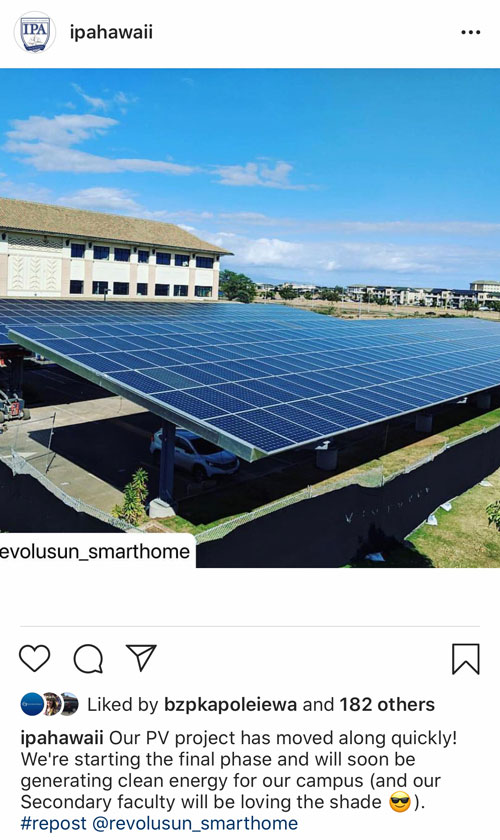 We are excited for 2020 and look forward to another wonderful year with our IPA 'ohana. Happy New Year!
The post 2019 in Review – IPA's Top Instagram Posts appeared first on Island Pacific Academy.
by Tricia Murata at December 31, 2019 07:04 PM
The Asbestos Hazard Emergency Response Act (AHERA) requires our school to notify parents,
faculty,
and staff of the presences and status of asbestos-containing materials in school buildings. The law further requires a management plan based on the findings of the initial inspection. We are fortunate as Mililani Middle School does not have any asbestos-containing materials in our school buildings. Please contact Vice Principal Jacob
Kardash or
Greg Nakasone for additional information.
by Unknown (noreply@blogger.com) at December 31, 2019 07:00 PM
December 30, 2019
December 18, 2019
Kahuku High School's Drama Club puts on "Cinderella", a special improv theater production by the students.
December 17, 2019
Enjoy your family time! Students return to school on Wednesday, January 8th.
December 16, 2019
Senior Aiden Spagnoli signed a national Letter of Intent to attend Loyola Marymount University where he will be playing Division I soccer! Congrats Aiden and the Spagnoli 'ohana!
December 11, 2019
If you ordered from the PTO Regal Foods Fundraiser, please stop by the cafeteria on Thursday, December 12th, 2:30-5:30. This is the ONLY pick up day. Mahalo for supporting the PTO.
December 09, 2019
It was a perfectly beautiful night on campus last Friday, December 6, to celebrate the Secondary Arts at ISLAND PACIFIC ACADEMY's Hoʻike Night. The annual event organized by the Secondary Art department celebrates the creativity of IPA's secondary students and highlights the importance of the arts program in the secondary curriculum. Parents and the IPA community were invited to an evening showcasing the artwork and music of our IPA secondary students.
The MPR was transformed into a gallery with art pieces from students in Grades 6-12 displayed on the walls and on tabletops around the room. The Grade 6 Design Tech students presented their custom designed cereal boxes to raise awareness about the impacts of unhealthy eating habits. Grade 9-12 students in the Jewelry & Metalsmithing class showed off the 3D miniature metal rocking chairs they crafted using brass sheets and their new metalsmithing techniques and skills. All students in grades 6-12 were invited to submit their drawings, paintings, and digital artwork to the gallery, showcasing a diversity of styles, themes, and media.
IPA ceramics teacher, Warren Andrade, fired up his kilns again this year for the popular make-and-take raku firing. Guests purchased pre-made ceramic pots, painted them with different glazes, and then watched as Andrade fired, smoked, and cooled each piece to create beautiful and unique ceramics for them to take home.
The highlight of the evening was the Winter Music Concert led by Secondary music teacher, Ellie Healey. The MPR was filled to capacity as the IPA band and orchestra performed some lively seasonal pieces mixed in with some classics. Several IPA secondary students also performed solo pieces during the concert, including Maddy Arvman '25, Jackie Arvman '26, Addis Belay '25, Hailey Teramae '25, Kaya Gabriel-Medeiros '24, Lauren Shin '24, and Mina Cintron '20.
The evening was a beautiful celebration of the visual, ceramic, and music arts and was an inspiring showcase of the many talented and passionate students at ISLAND PACIFIC ACADEMY.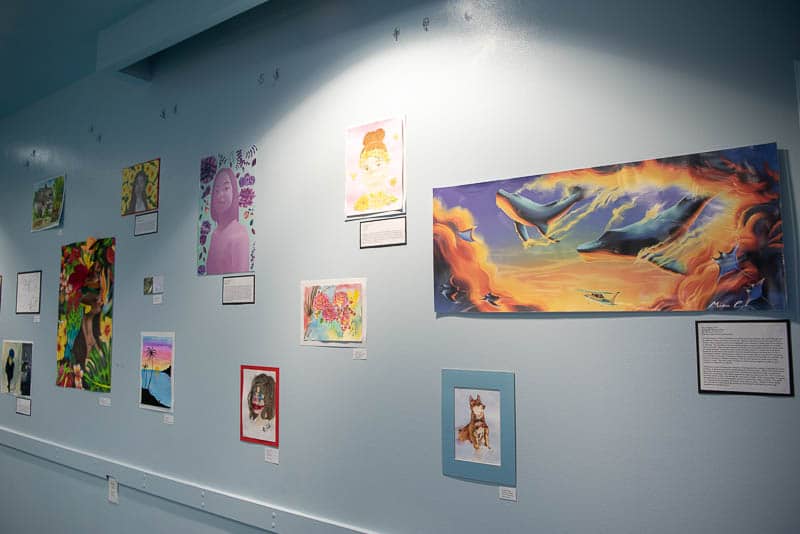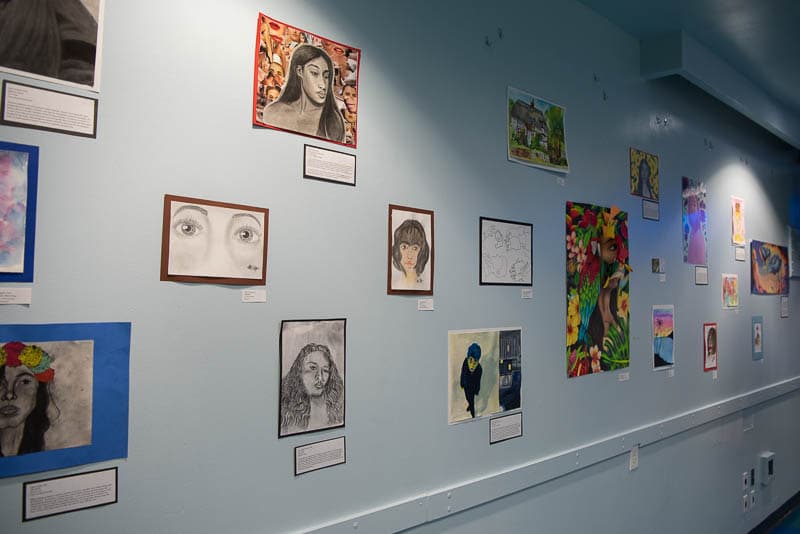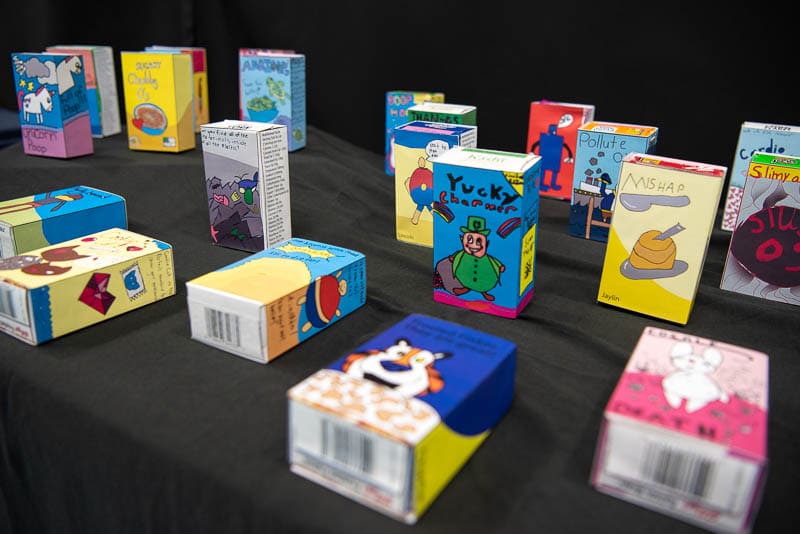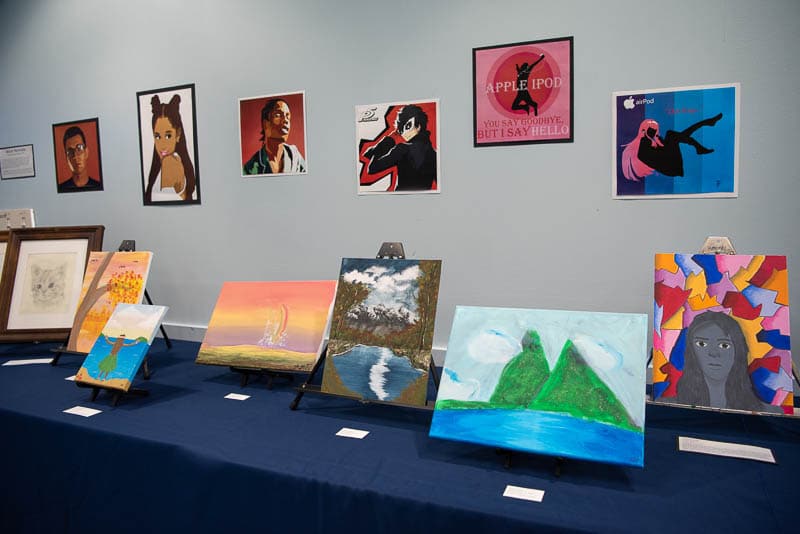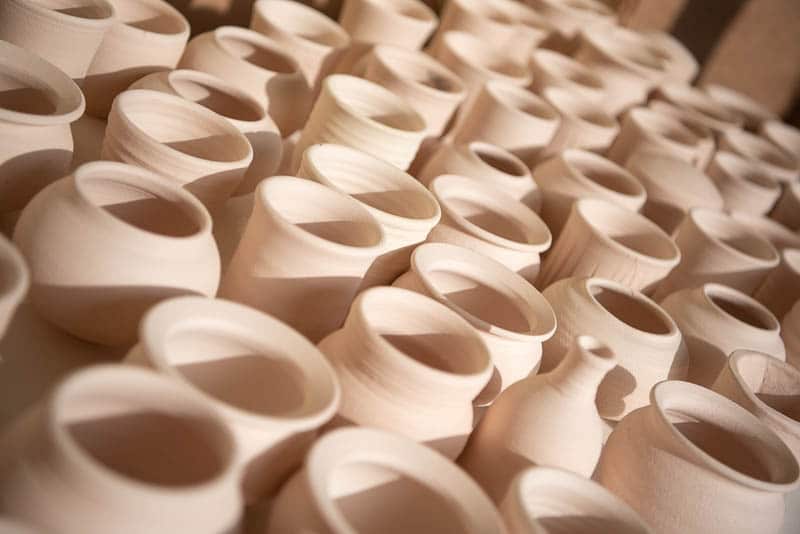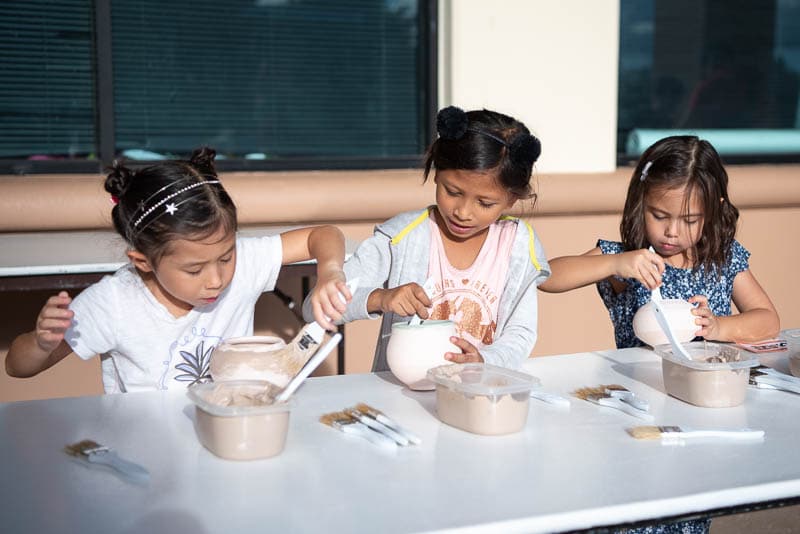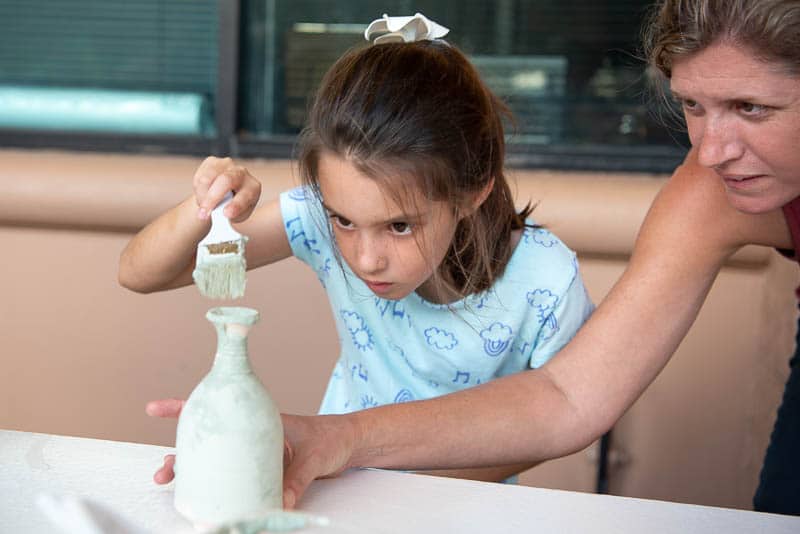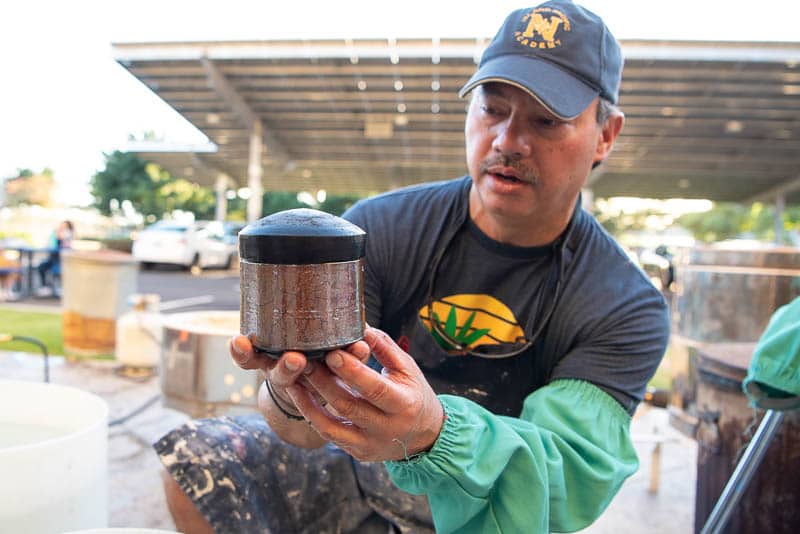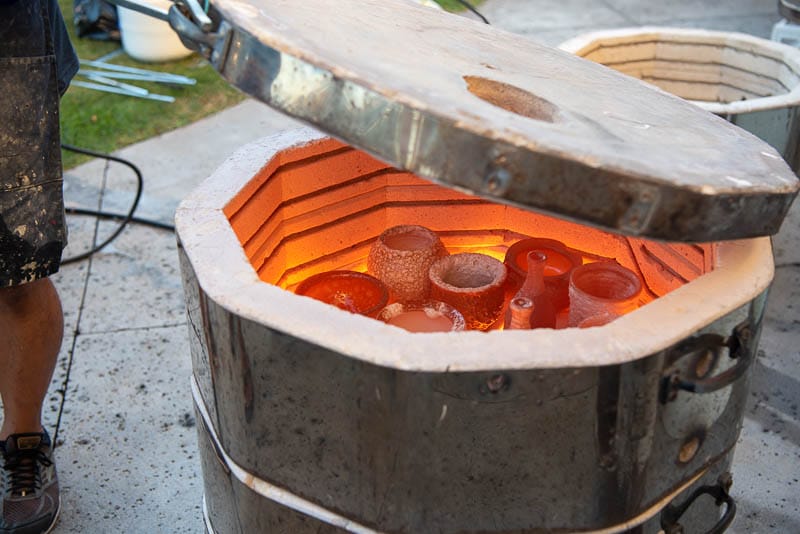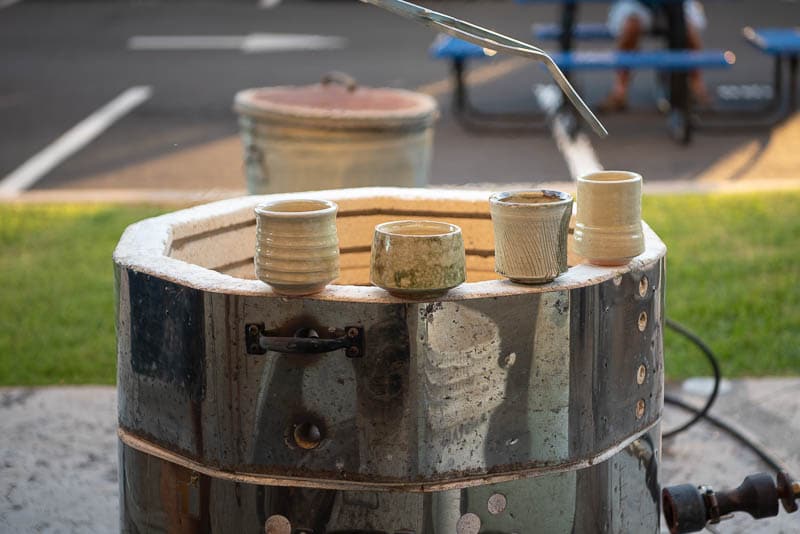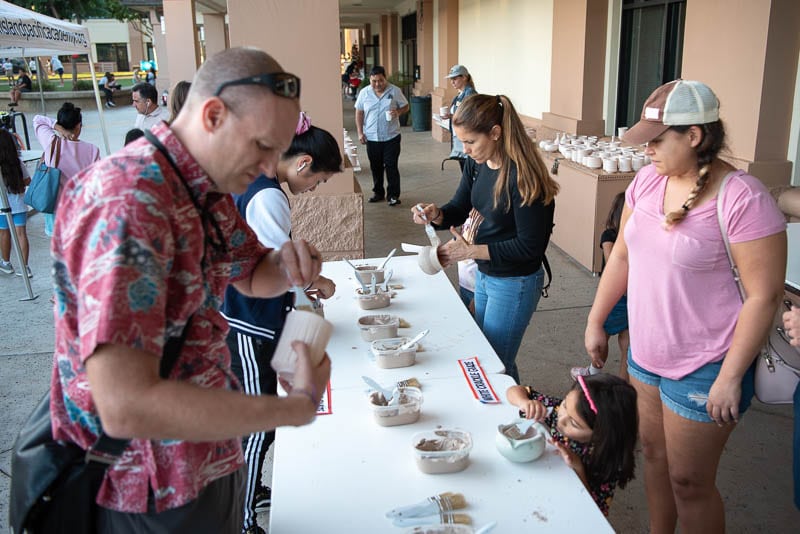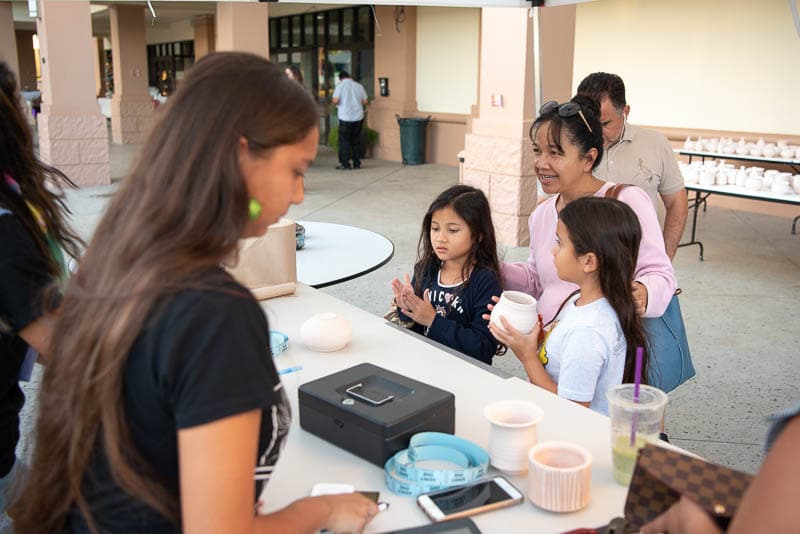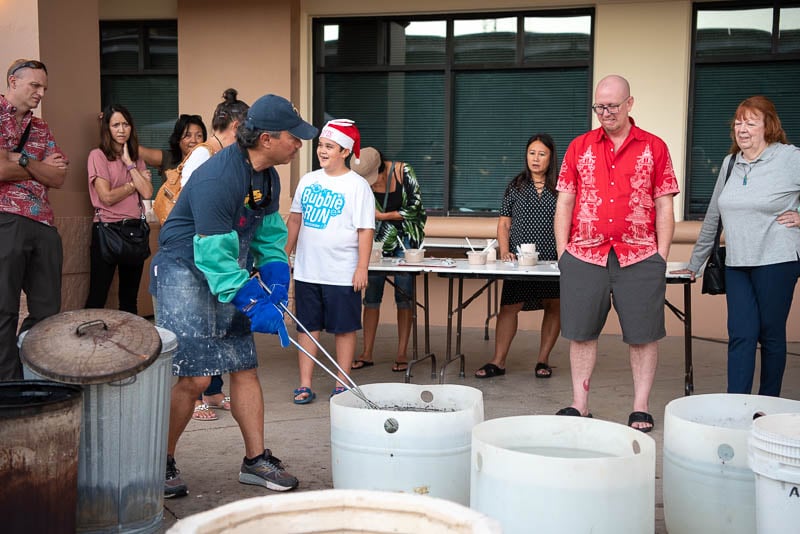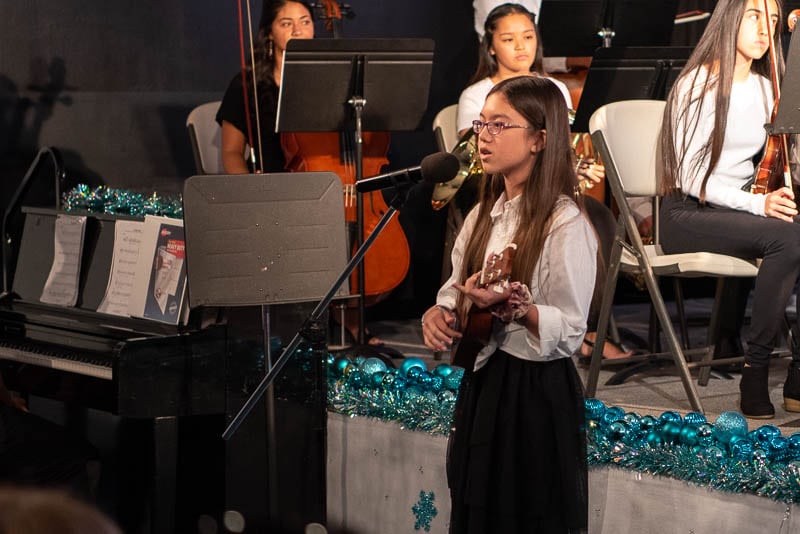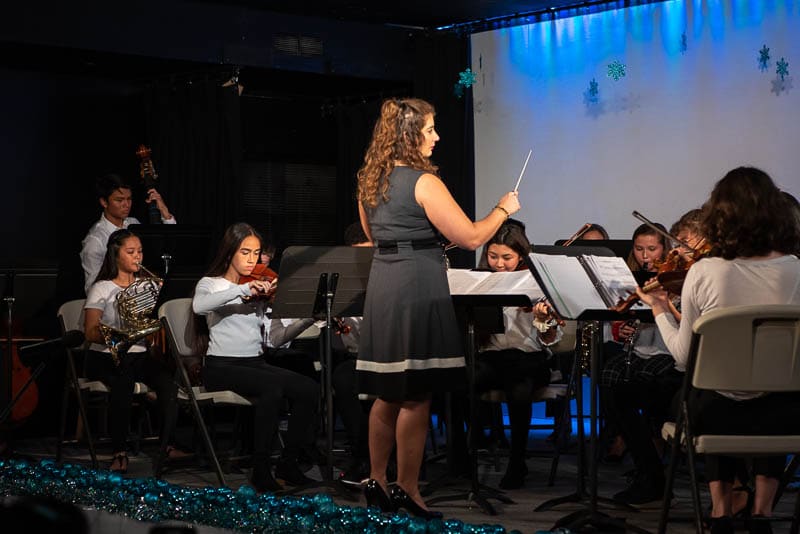 The post IPA Celebrates the Arts at Hoʻike Night appeared first on Island Pacific Academy.
by Tricia Murata at December 09, 2019 07:45 PM
by Unknown (noreply@blogger.com) at December 09, 2019 04:17 AM
December 06, 2019
Your invited to attend the Science Showcase on Wednesday, December 11th. Hope to see there!
December 04, 2019
Due to the Keiki Carnival, we are switching the dismissal dates on Wednesday, January 29th and Friday, January 31st. *******Dismissal time - Wednesday, January 29th, 2:15pm******* *******Dismissal time - Friday, January 31st, 1:25pm *******
Our school is participating in the Kaimuki Christmas Parade on Thursday, December 5th at 6:00pm. Please wear your Kahala t-shirt and holiday bling. Waivers must be signed to participate in the parade. We are number 38 in the parade. Look for our group in quadrant 3.
December 02, 2019
ISLAND PACIFIC ACADEMY's annual fundraising gala, Grand Expedition, celebrated the school's 15th anniversary this year with an amazing night of creativity, inspiration, and wonder. The successful event was attended by nearly 300 guests, with all proceeds supporting financial aid, Project Graduation, and technology upgrades for the school. The theme for the event was "Oh the Places We'll Go!" with the evening's program showcasing ISLAND PACIFIC ACADEMY's past, present, and future.
"It was a special evening honoring and recognizing the achievements, contributions, and efforts of our fabulous students – and the entire school community," shared Gerald Teramae, Head of School. "And it was a very appropriate theme for our 15th anniversary as we look forward to the bright future in store for IPA, made possible by the collaborative efforts of our school community."
The formal program opened with the school oli led by IPA kindergarten teacher, Momi Kuahiwinui, and a hula by Na Pua o Keko'olani halau, including IPA students Preeya Prasad '21 and Kristin Chun '22. The Board of Trustees president, Lance Wilhelm, offered a toast honoring IPA's past and future. It was especially fitting as Wilhelm has been part of ISLAND PACIFIC ACADEMY since its founding and his daughter, Kate '20, has attended IPA since she was in Junior Kindergarten. Dr. Dan and Judy White, founding Head of School and co-founders, joined the celebration as special guests of Teramae, and co-founder and developer Larry Caster shared the story of the school's development in a video interview by a Grade 3 student. Also present as guests that evening were Kerri and Stan Vincent – elementary office manager and secondary science teacher, respectively – who have been at the school since its inception.
Guests were entertained by the mistress of ceremonies, Lei Uʻi Kaholokula, who kept the program fun and lively. And Ruth Ann Babas, IPA founding faculty member and elementary music teacher, performed beautifully on a baby grand piano during the dinner hour. "It was an honor to play piano for our IPA Grand Expedition dinner. I am truly blessed to be able to say that I have been there since day one!" shared Babas.
Students from the Class of 2021 were present to welcome guests and assist them with online bidding in the silent auction. Guest favors included custom printed notecards featuring artwork by elementary, secondary, and alumni students, and each sponsor host received a beautiful, matted print of IPA student art and photographs. To show their appreciation for our guests, the elementary students created hand-written thank you notes, which were shared on all of the tables.
It truly was an evening celebrating and honoring the past, present, and future of ISLAND PACIFIC ACADEMY.
"We are incredibly humbled by the generosity and support from our sponsors and supporters each year, and this year was no different.  The room was filled with energy, excitement, and enthusiasm in support of our amazing students, and our school," shared Be-Jay Kodama, Director of Advancement.
The purpose of the event was to raise funds to support IPA's many programs, and with more than 50 silent auction items, the live auction, and the ever popular "wine pull", there were many opportunities for guests to give generously in support of the school.
Auctioneer Eric Schiff returned again this year for the live auction and, as usual, kept the bidding exciting and fast-paced. Class of 2021 students helped as bid spotters, waving brightly lit hot air balloon spotter's poles to grab the auctioneer's attention. Live auction items included the priceless IPA Reserved Parking Space, a San Francisco Giants package (with two owner's seats Giants tickets, hotel room, and airfare), and a four-night escape to the Mauna Lani. The most unique item up for bid was an Eva Makk giclee on canvas titled "Epic Journey," depicting the Polynesian sailing canoe, Hōkuleʻa. Renowed artist Eva Makk was there in person for the event, and during the champagne reception guests were invited to add their own brushstroke to the painting under Evaʻs guidance. The finished piece was a unique masterpiece "painted" by all of the guests at Grand Expedition.
ISLAND PACIFIC ACADEMY thanks all of our supporters, donors, attendees, and volunteers. Grand Expedition – Oh the Places Weʻll Go! was generously underwritten by many corporate sponsors, including the event's Presenting Sponsor, The Queen's Health Systems.
"We are very grateful for all the organizations, businesses, and individuals who graciously and generously sponsored this event and donated wonderful items for our auctions," said Teramae. "And, of course, a very special thank you to the many volunteers who give their time and talents every year to make this such a successful event."
Those sentiments were echoed by Kodama, "Mahalo to the many helping hands and volunteers who made the evening memorable,and those who helped to fulfill dreams for our students. We are truly grateful."
See you at the next Grand Expedition!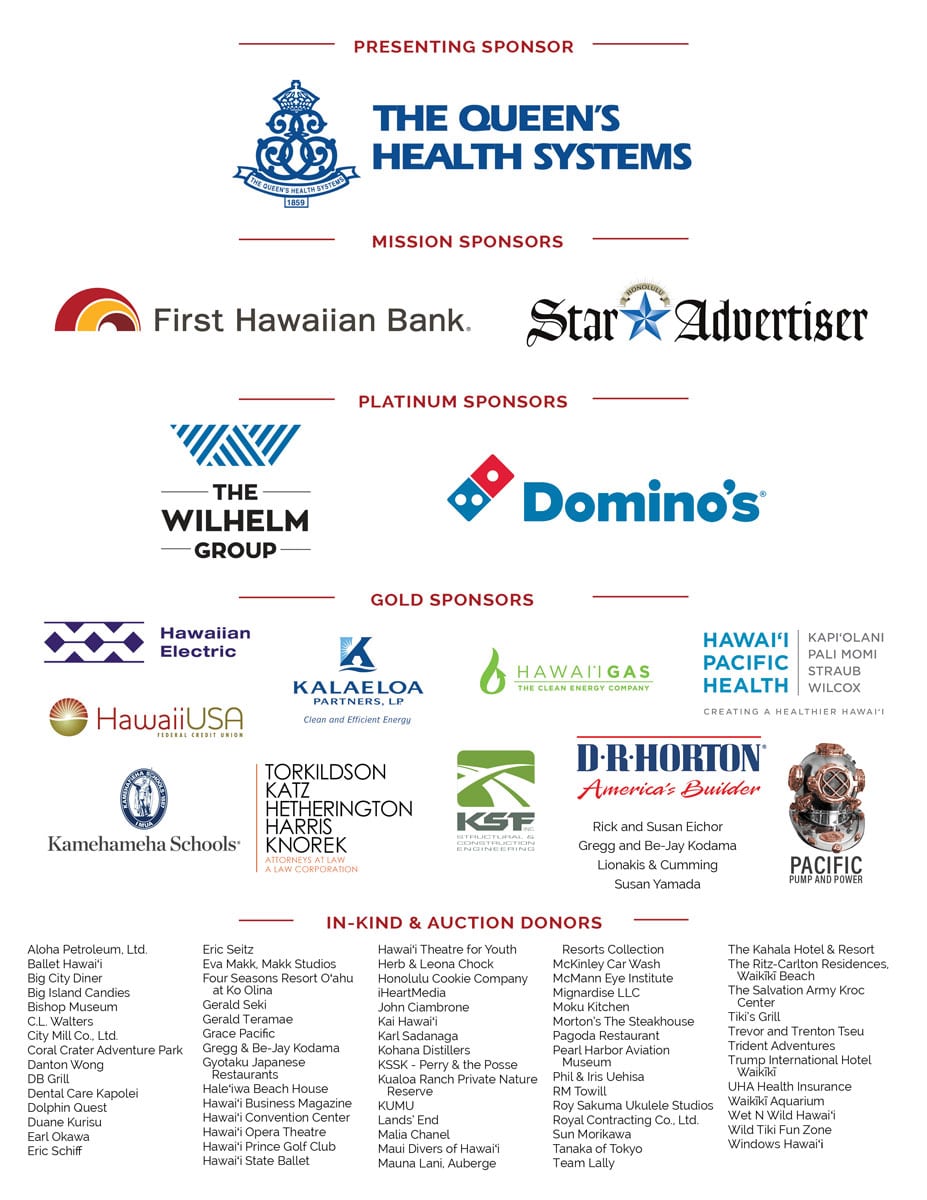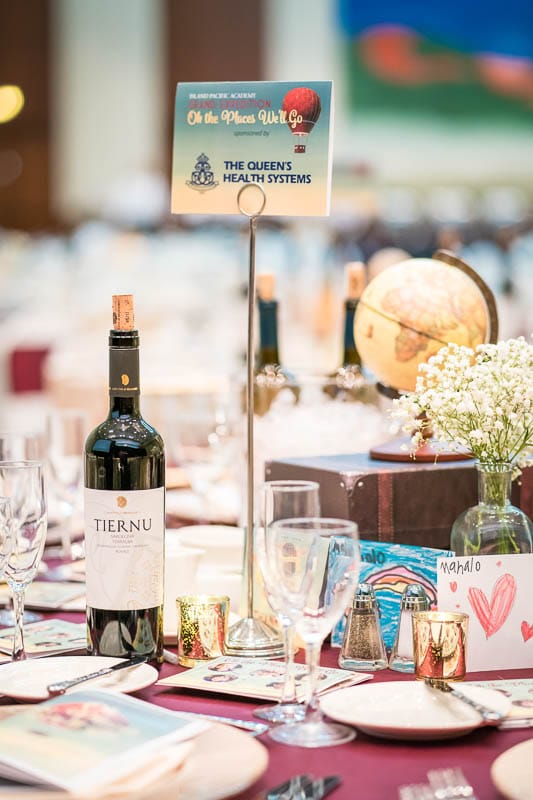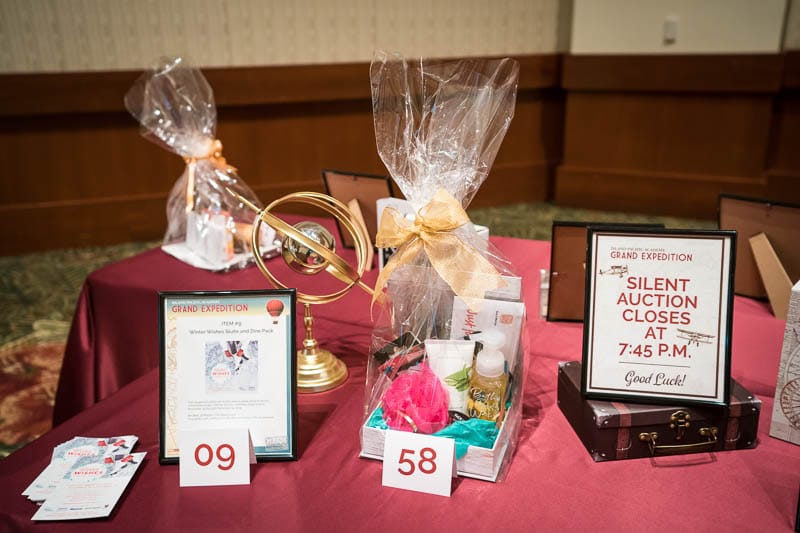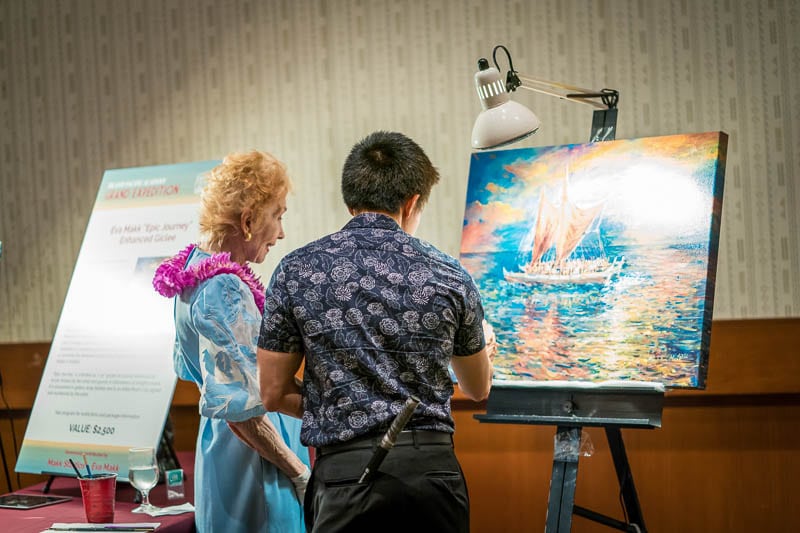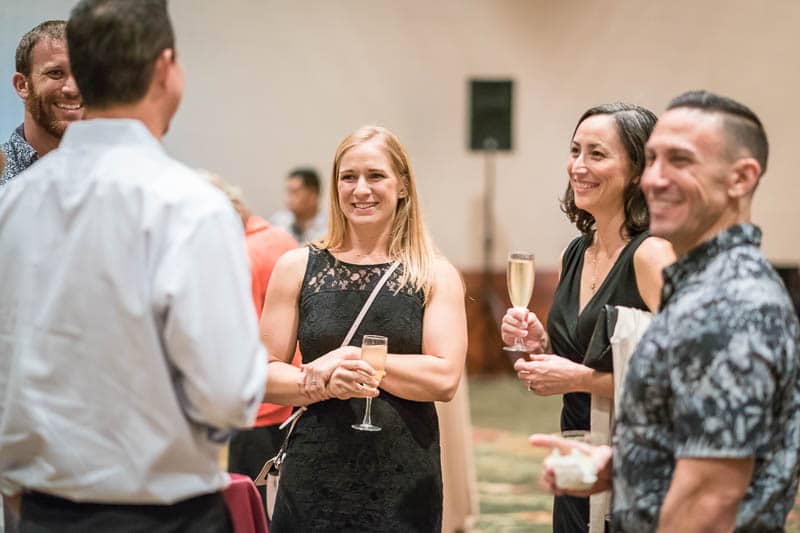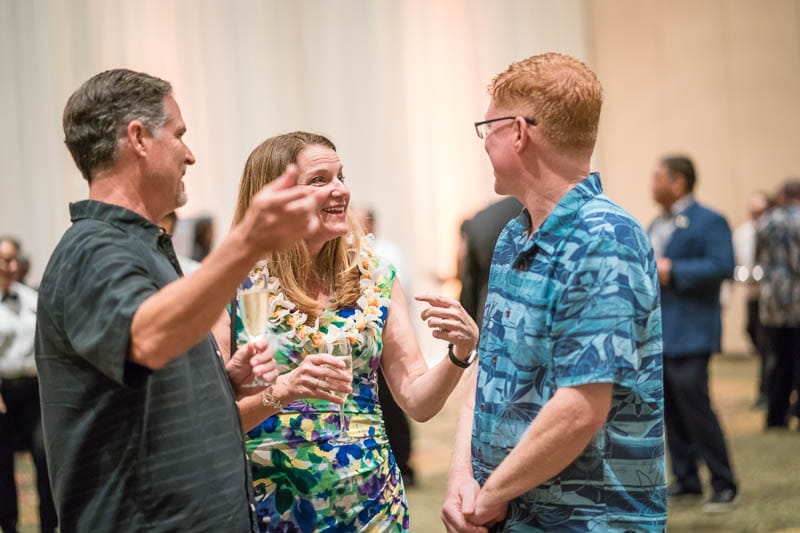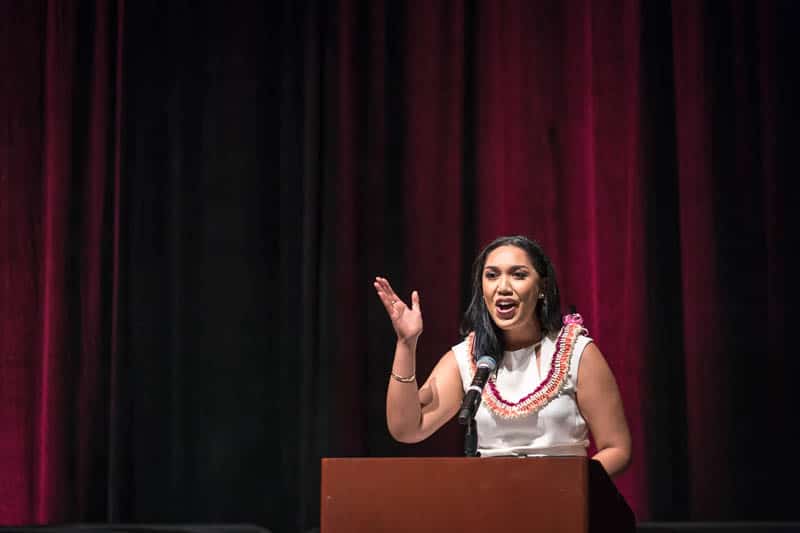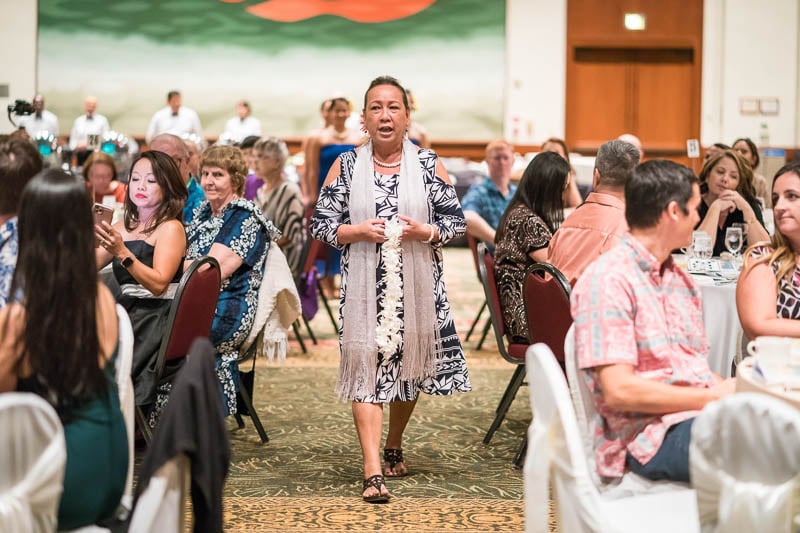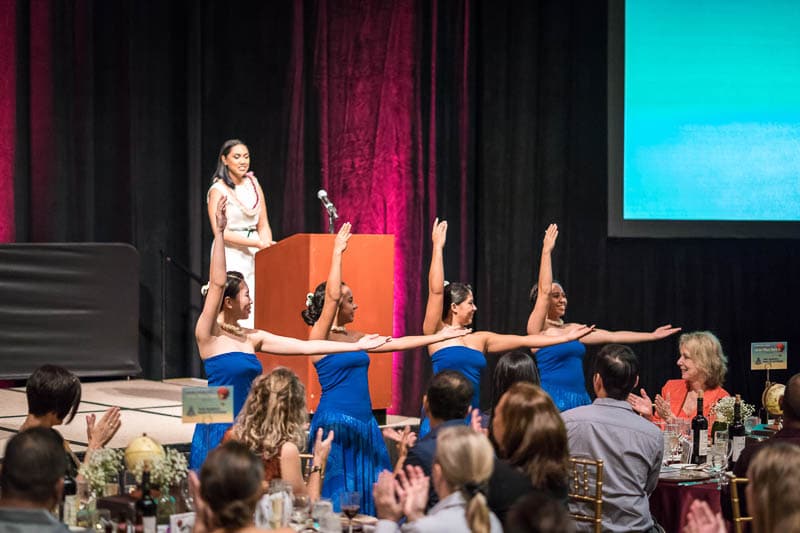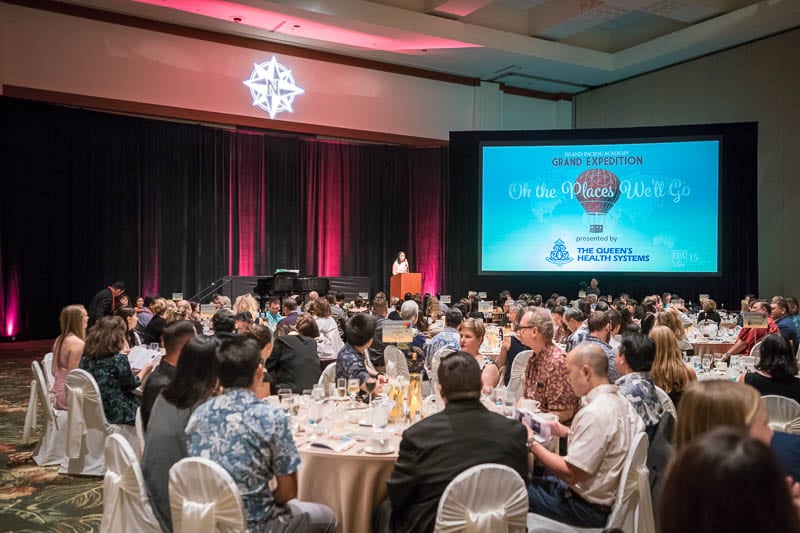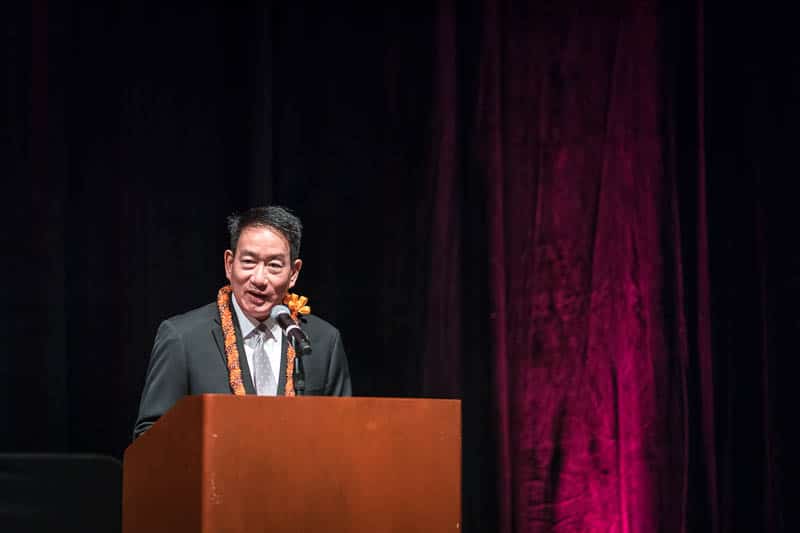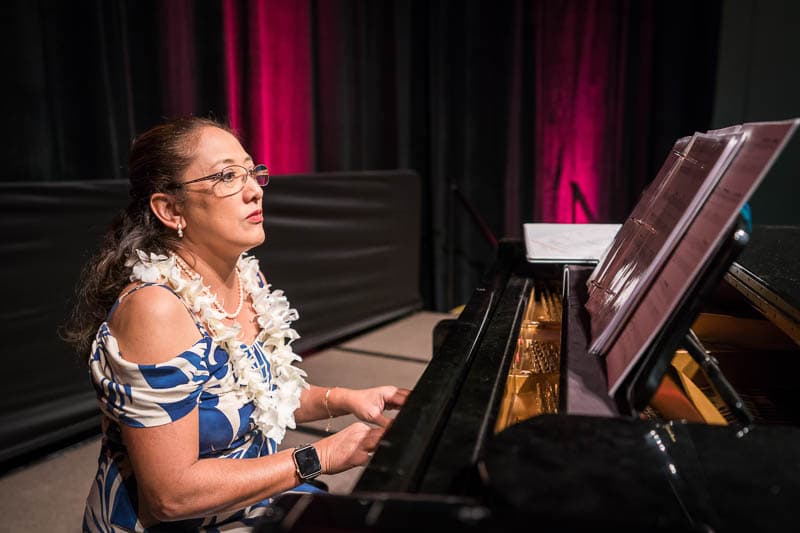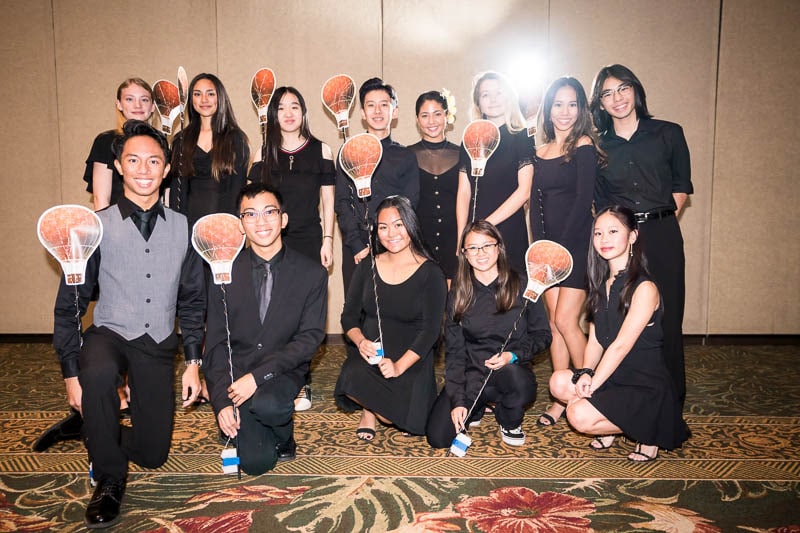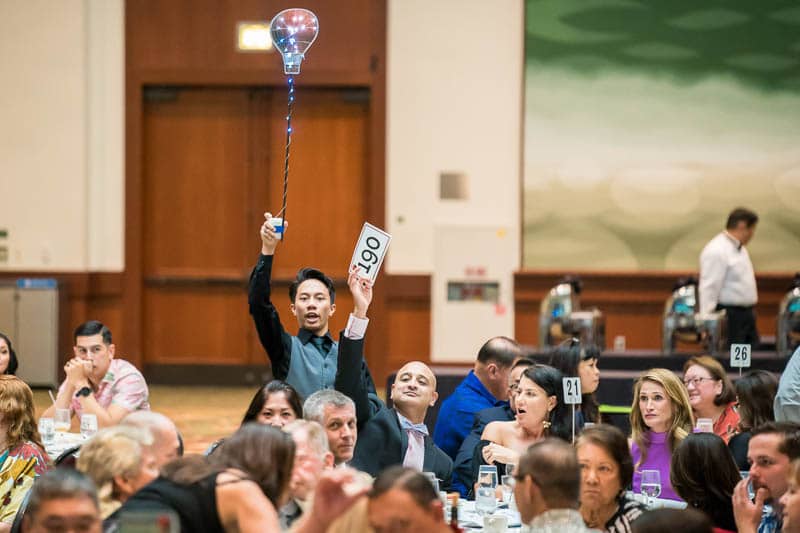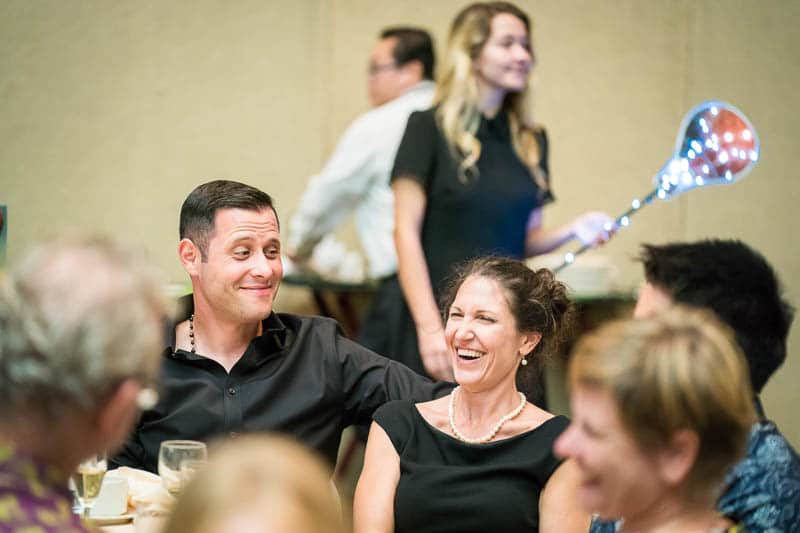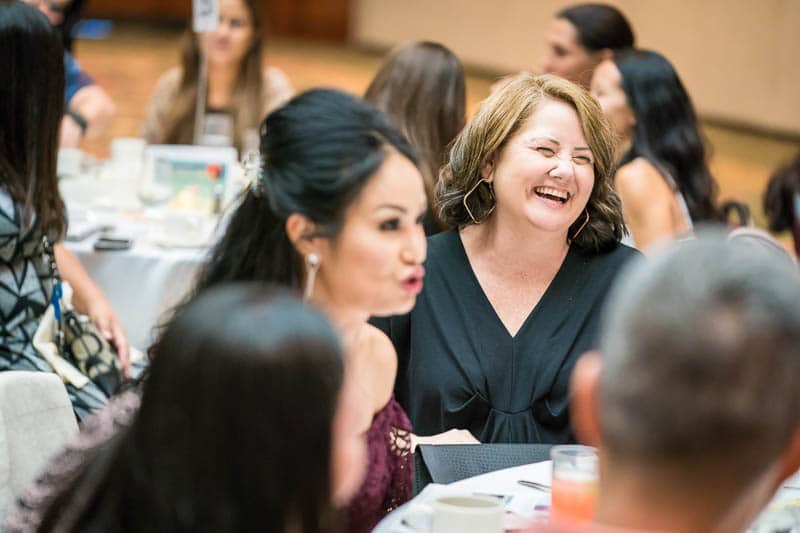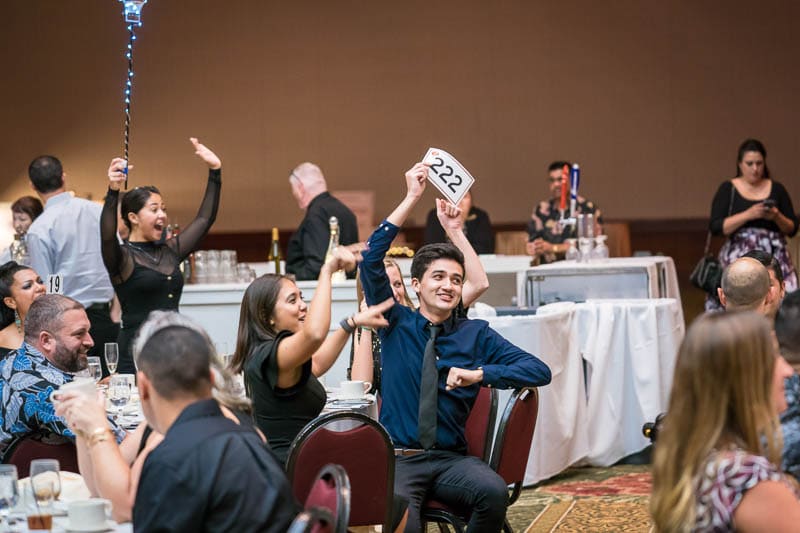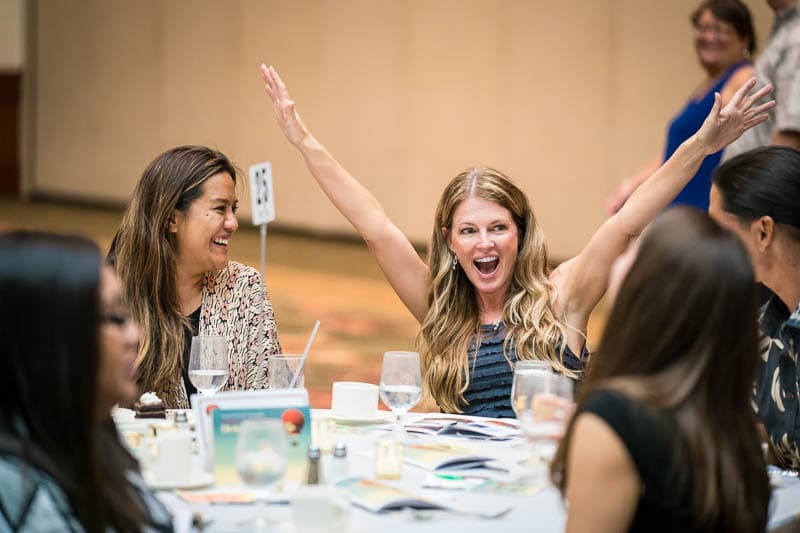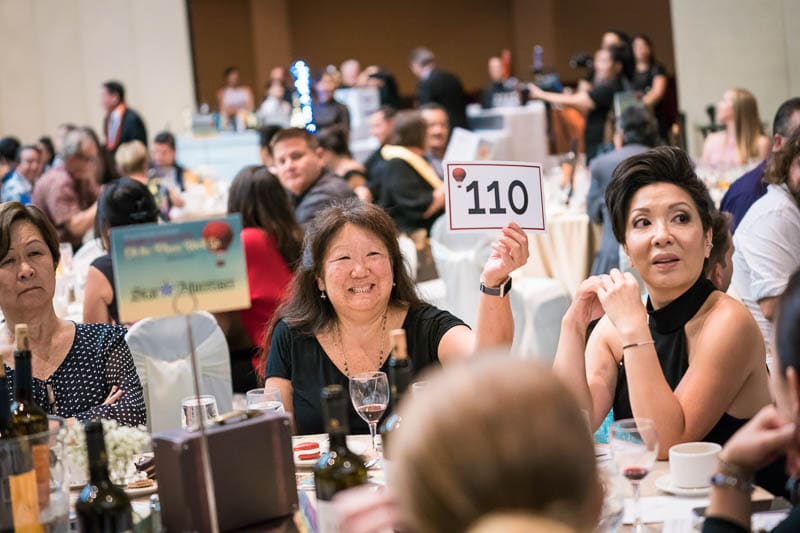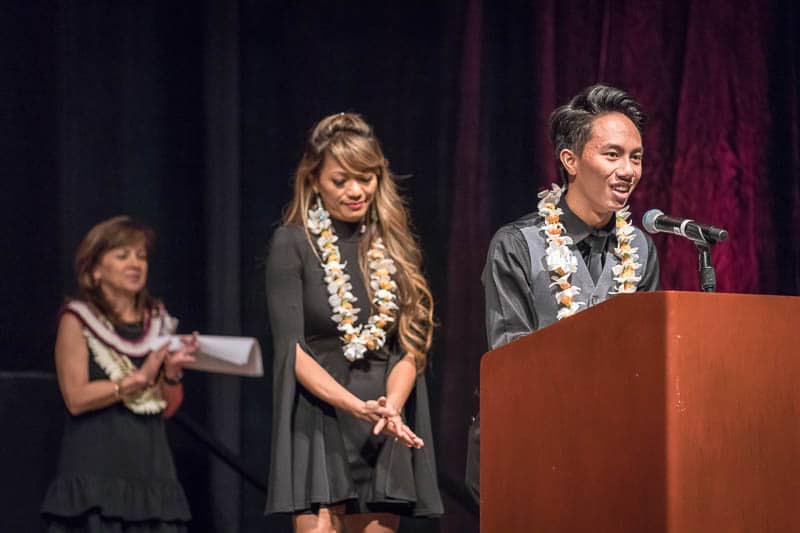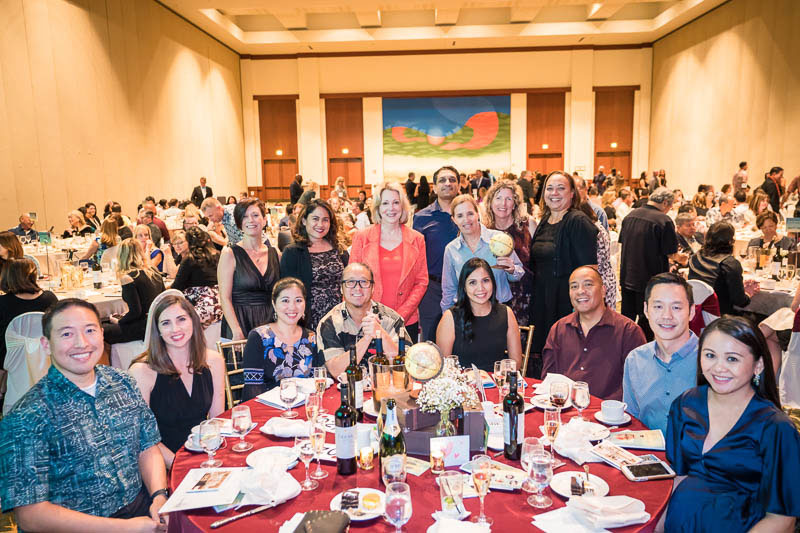 The post Grand Expedition – Oh the Places We'll Go! Highlights appeared first on Island Pacific Academy.
by Tricia Murata at December 02, 2019 05:53 PM
Our annual PFA Holiday Craft Fair is on Sunday, Dec. 15, 9 a.m.-2 p.m. during Lower School's Winter Wonderland Event! Join us as a vendor! Click here for an application.
November 25, 2019
by Evan Anderson at November 25, 2019 05:55 PM
November 22, 2019
Students at Le Jardin Academy have received grant funding for their robotics team as they work to enhance their skills in science and engineering. Bayer Fund, a philanthropic arm of Bayer, recently awarded a one-time $3,000 grant to FRC team #7548 to support their participation in the FIRST Robotics program.

Team 7548 will use support from their Bayer Fund grant to participate in FIRST Robotics educational programs and competitions. FIRST enables teams of students to compete with others in building, designing and programming their own robots to perform pre-assigned tasks, giving students a chance to get involved with real-world engineering.
November 19, 2019
Kristin Chun '22 has a promising future in bowling. On November 7-8, 2019, Chun competed against the best bowlers in the state of Hawai'i at the HHSAA State Championships at the Kaua'i Bowling Center. Chun, only a sophomore, finished 14th in the Interscholastic League of Honolulu (ILH), with an overall average of 143.61 for the 2019-2020 season. She finished her final game of the ILH season with her highest score, rolling a 220, and bowled in all 36 games of the 12-week season.
Chun represented ISLAND PACIFIC ACADEMY, and the ILH, at the state championship on Kaua'i, accompanied by her coaches, Karen and Denton Chun, who also happen to be her parents. This was her second showing at the HHSAA level, and she is carrying on the Chun family bowling tradition as her sister, Brandi '18, was a four-year qualifier for IPA in bowling as well.
Head Coach, Denton Chun, was honored last year as one of the KSSK Coach of the Week recipients. The award was presented by radio personality Michael W. Perry as part of the live radio show at Jade Dynasty in Ala Moana.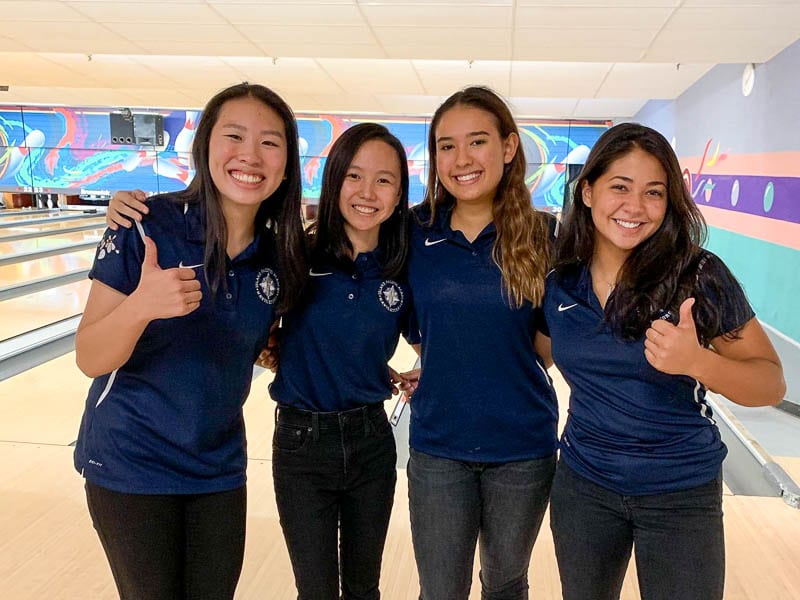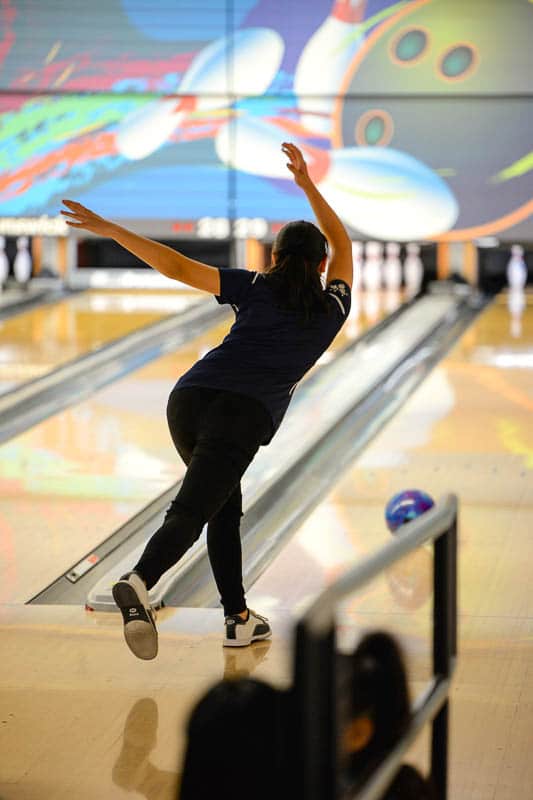 The post IPA Sophomore Competes at the HHSAA State Bowling Championships appeared first on Island Pacific Academy.
by Tricia Murata at November 19, 2019 05:56 PM
November 18, 2019
November 15, 2019
by Evan Anderson at November 15, 2019 09:51 PM
The kindergarten students would like to thank 1st responders/military for helping our community. Please join us for breakfast on: November 26, 2019 from 9:00-10:00am RSVP by November 15, 2019 to llorusso@kes.k12.hi.us
November 12, 2019
The Turkey Trot is a school wide event that promotes healthy habits, brings our school community together, and celebrates all that is good a Kahala. Friends and family are welcome to cheer on the students running a course that winds around Kahala Community Park. If you are able to help, email Cynthia Beppu at cbeppu@kes.k12.hi.us
October 31, 2019
BLUE, RED and GREEN Track Students
Mililani Middle School students who are currently in 8th grade on Blue, Red and Green tracks will have the opportunity to earn high school credit for Physical Education Lifetime Fitness (0.5 credit) at Mililani Middle School and Physical Education Lifetime Activities (0.5 credit) at Mililani High School.
Registration: Processed by Mililani Middle School
Registration Window:
Opens December 9 at 7:30 am (first come, first served)
Closes December 13 at 4:00 pm
Registration Process:
• In-person at Mililani Middle
• Registration forms will be available at the Mililani Middle School Administration Office and online at our school website on Friday, November 1.
• Registration will not be complete until payment is received (check or money order only)
The Semester 1 course will be held after school from 3:00 pm – 5:00 pm at Mililani Middle School. Session choice will be first come, first served. Students will be required to attend the after school PE sessions during respective track intersession.
The Semester 2 course will be taken at Mililani High School.
Semester 1/Session 1A - Lifetime Fitness - at Mililani Middle:
February 18, 2020 – April 3, 2020
3:00 pm – 5:00 pm
or
Semester 1/Session 1B - Lifetime Fitness - at Mililani Middle:
April 8, 2020 – May 22, 2020
3:00 pm – 5:00 pm
June 23, 2019 – July 9, 2019
8:00 am – 1:15 pm
Mililani Middle School students who are currently in 8th grade on Yellow track will have the opportunity to earn high school credit for both Physical Education Lifetime Fitness (0.5 credit) and Physical Education Lifetime Activities (0.5 credit) at Mililani High School.
Registration: Processed by Mililani High School
Registration Begins: February 1, 2020
Registration Process:
• In-person - Registration forms available at the Mililani High School Administration Office
• Registration will not be complete until payment is received (check or money order only)
by Unknown (noreply@blogger.com) at October 31, 2019 10:32 AM
October 29, 2019
Don't forget to bring your costume to school.
October 22, 2019
Wear your costume! All kids must be accompanied by an adult for the duration of the event. Dinner available for purchase from Olay's Thai Express. Please no outside food. Join us for a night of food and fun!
October 21, 2019
We are pleased to announce and welcome Courtney Chow, our new Director of Advancement. Courtney has a B.A. in Biological Anthropology from the University of California at San Diego and minors in Biology and Dance. Courtney is currently employed at Honolulu Biennial Foundation (HBF) as Operations Director. Prior to HBF, she was employed at the Bernice Pauahi Bishop Museum for 11 years where she rose to Vice President for Institutional Advancement.
Courtney is an experienced nonprofit fundraising executive with expertise in organizational and project management, budget management, capital campaigns, strategic planning, board management, organizational change, grant-writing, program development, special events, communications, marketing, and public and donor relations. Courtney has an open door policy and is eager to meet our community - please stop by and say Aloha!
October 18, 2019
October 17, 2019
Voyager's Local Governing Board meeting has been rescheduled to Thursday, October 24th at 5:00pm.
by Evan Anderson at October 17, 2019 07:39 PM
October 10, 2019
Math is even more fun with friends! ISLAND PACIFIC ACADEMY's elementary and middle school students spent this afternoon, Thursday October 10, participating in various problem-solving activities in the "Math Collaborative Activity" event. Groups of students from Grades 4-7 worked together solving fun and challenging math problems from different topics like Cryptology, Discovering Pi, Beauty and the Golden Ratio, and Real Life Set Problems. Students rotated with their groups to the different activities over the course of the two-hour event.
This annual event is organized by teachers from both divisions with the goal of easing the transition for students between Elementary and Secondary. "We wanted to build a relationship between Secondary and Elementary to make sure there was a flow in the math curriculum in terms of the scope and sequence," explains Jorge Ochoa, Secondary math teacher and one of the organizers. "We thought the best way to do that was to start working together, and we realized that creating a math collaborative activity between these four grade levels would be a great way to do that."
The event also involves students from the Upper school, with juniors and seniors from Mu Alpha Theta, the math honor society, teaching and leading the younger students in the activities. Ryan Fitzgerald '21 and Kate Wilhelm '20 led the Transformations session for the afternoon. "The last session we did was called Transformation Golf, where we taught the students how to do transformations and they got to use them to play golf on their iPads. And they seemed to have a lot of fun with it," shares Fitzgerald.
"I want these kids to learn that math can be fun," explains Wilhelm. "Sometimes we get caught up thinking math is so boring, or hard or difficult, but it doesn't have to be and if you have the right teacher and tools it can be super fun."
Getting students excited about math was definitely one of the goals of the event. "We designed the activities the way we did because we wanted the students to be excited about math and to know that math is part of the world they live in," said Ochoa. "These activities are different ways for them to see math in action."
Senior David Pavlicek '20 agrees. "The most exciting thing is that some of the students are really excited to be doing these activities, which is good to see that there is an enthusiasm for learning about math."
One of the activities, Real Life Set Problems, dealt with Venn diagrams and was illustrative of math in the real world. Students learned what the terms union and intersection and complement mean by using hula hoops to group students into sets, for example students with brothers, students with sisters, students with both, or students with neither.
"Basically what the activity demonstrated is that there are ways people are similar and there are ways they are different," Ochoa explained. "And that's how we build relationships with people – we make connections with others by learning what we have in common and how we're different. That's basically a Venn diagram."
The students will get together for another afternoon of collaborative math activities in the Spring when they celebrate Pi Day.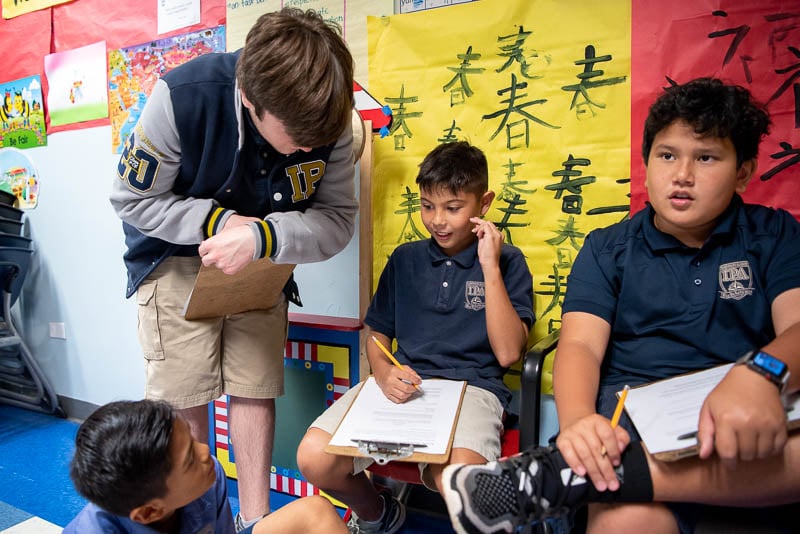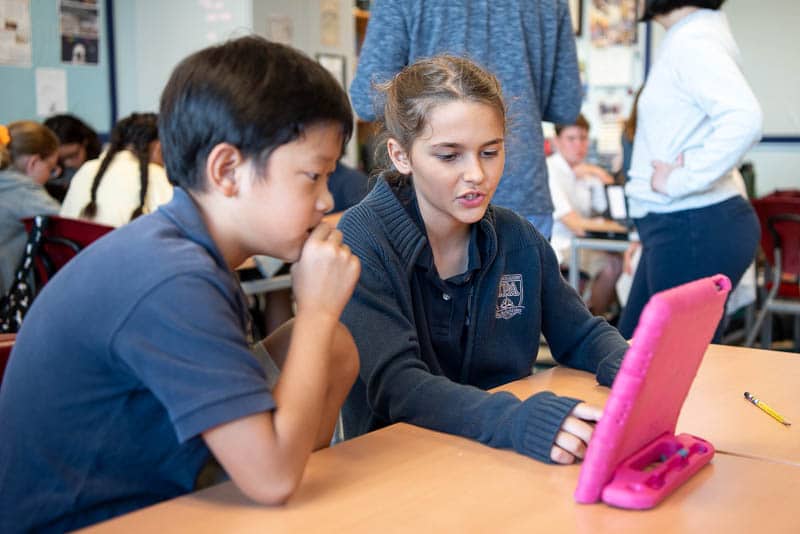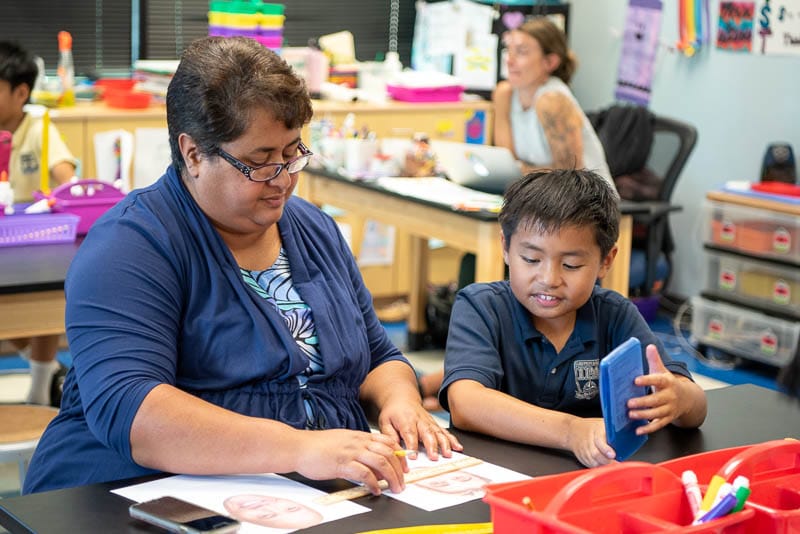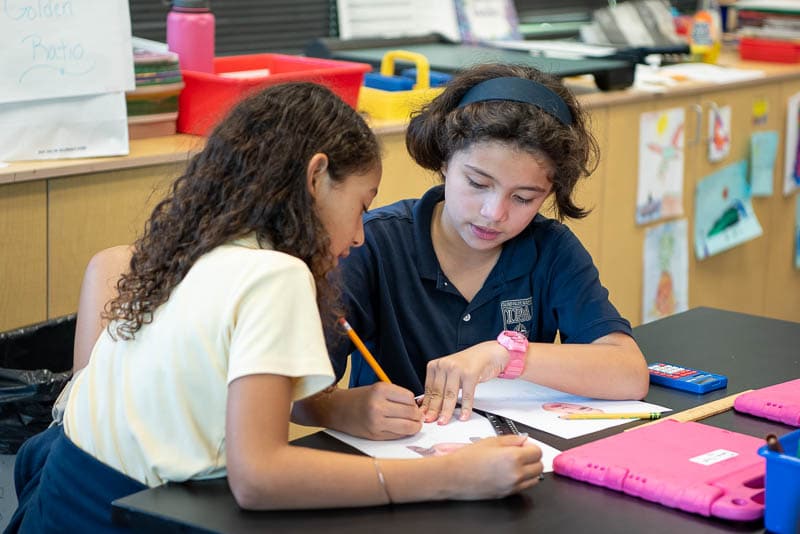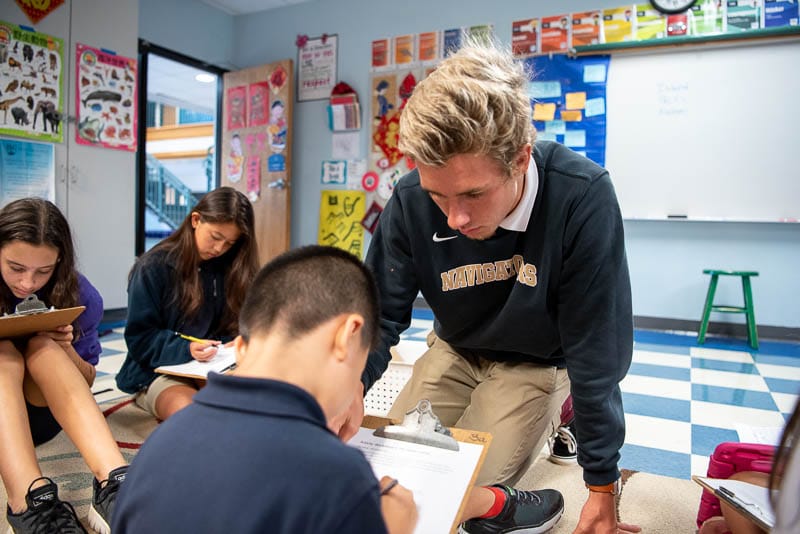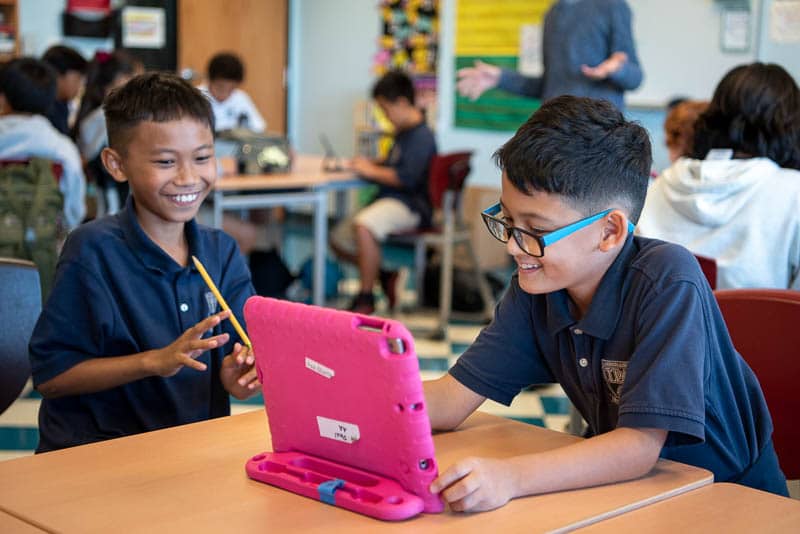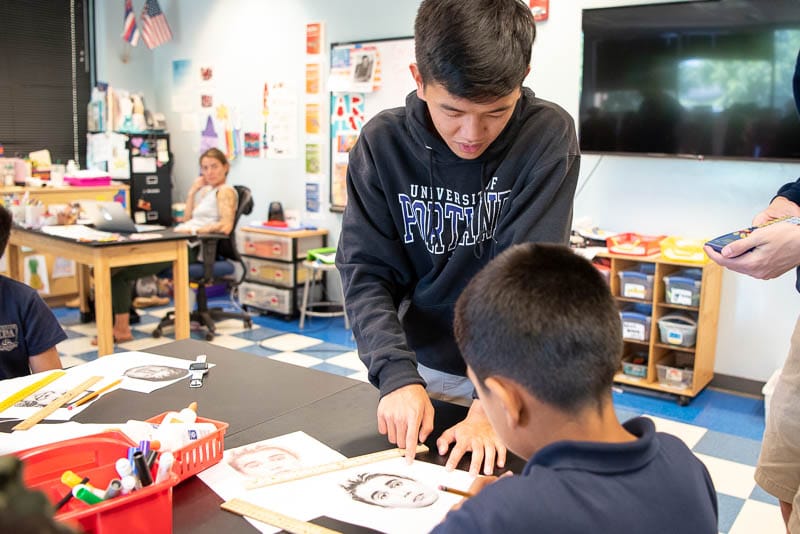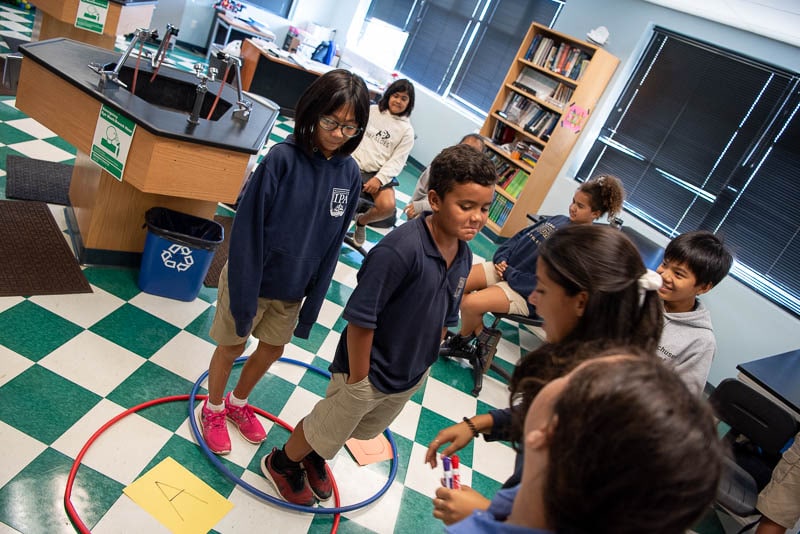 The post Collaboration Makes Math Fun appeared first on Island Pacific Academy.
by Tricia Murata at October 10, 2019 10:33 PM
September 30, 2019
by Evan Anderson at September 30, 2019 10:20 PM
LJA is hosting the Global Citizen Diploma (GCD) Consortium on Oct. 3 and 4. Delegates from around the world will meet with our school leaders to further develop a shared vision of global citizenship and the role each school can play in advancing the values of sustained community engagement, global understanding, and effective intercultural communication. School leaders from Nanjing International School, Hong Kong Academy, American School of Bombay, NIST International School, and Yokohama International School will be in attendance. Please join us in welcoming them to our campus.
We are pleased to announce that Jennifer Meehan was recently elected to the LJA Board of Trustees. Jennifer brings over two decades of international development experience - including alleviating poverty and ending modern slavery - across Asia and parts of Africa. She has also served on numerous nonprofit and social enterprise Boards.